At a recent ceremony at the Capitol, Washington DC, USA, Belgian Malinois, Cairo and Hurricane were among the military dogs awarded for bravery and heroism. Their handlers were proud to work with him. Will Chesney, curator of Cairo, grew up in southeast Texas in a small town called Lumberton. The boy always dreamed of becoming a "fur seal". So he decided to take BUD/S training, which was a selection and training process to become a Navy SEAL.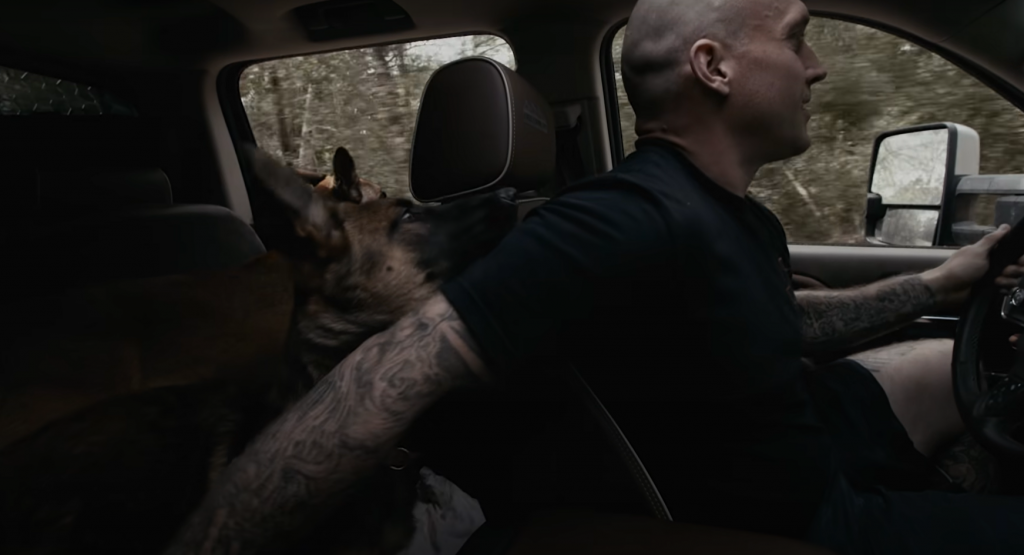 During his first survey and deployment, Chesney became familiar with the dogs he used in combat. He first met Cairo at the Dam Neck Training Center in Virginia Beach, Virginia. Chesney remembered that Cairo had just left the bunker and walked over to him. He was a handsome dog with a laid-back and calm disposition and a good worker. Cairo looked like a Chesney child. Everyone on the team told him that the Belgian Malinois was like a child to him and they were his uncles.
Brave Dog was shot twice during the Seal Team 6 mission. Chesney thought that Cairo must have saved more than one of them from being shot that night. After he returned to duty, the Belgian Malinois and SEAL Team 6 participated in the most demanding missions in history. It was like any other mission, but what changed was who they were after. Chesney wanted people to know how valuable dogs are and how some dogs can do anything to save people.
Another former USSS Special Operations Forces dog handler was Marshall Mirarchi. He had never had a dog before The Hurricane and didn't know who to choose. But when he saw the Belgian Malinois, he knew he was the one. He was a fantastic working dog, injured while trying to stop a man jumping over a fence around the White House. He ran towards the presidential residence while President Obama and his family were inside. The service dog received the "Distinguished Service Medal" for service to the country.
Whenever people think of service dogs, they always think of giant dogs like German Shepherds or Belgian Malinois. However, no one could have imagined that a Yorkshire Terrier weighing 4 pounds or 1.8 kg would save the day. However, a terrier named Smokey proved that size is not everything, and even the smallest creatures can be bold. Smokey was found in 1944 in the jungles of New Guinea. Bill Wynn's friend found her in a fox hole. He became very attached to the terrier. It soon became an indispensable part of the 5th Air Army.
She took part in 12 sorties and received eight battle stars. She survived more than 150 Japanese bombing raids and even a typhoon. Smokey was very popular among the soldiers and in 1944 was named the champion's mascot. Wynn even thanked her for rescuing his wife and warning him of incoming projectiles. However, her most significant accomplishment was laying telegraph wire through a 70-foot or 21-meter pipe under heavy bombardment.
Her efforts proved decisive in winning the 1944 Luzon Campaign in the Philippines. The result of her courage was the deliverance of 250 crew members from the risk to their lives.
The work she did in minutes would have taken three days of excavation under daily bombardment. Instead, the quick repair of the telegraph wire malfunction kept 40 United States fighter and reconnaissance aircraft operational. She was recently posthumously awarded the Animals in War and Peace Distinguished Service Medal. This was an important step in recognizing the exemplary service of these service dogs. They have served their country all their lives.