For daughter Malia Obama's 24th birthday, parents Barack and Michelle Obama honored her with sweet messages and must-see throwback pictures.
Malia Obama's family is lifting her up as she enters a new chapter.
On July 4, Barack Obama and Michelle Obama not only rang in the holiday, but also their eldest daughter's 24th birthday, with the former first couple posting rare throwback photos in honor of the special occasion.
"Happy birthday, Malia—and Happy Fourth of July, everybody!" Michelle wrote on Instagram. "24 years ago, this day became extra special when your wonderful spirit arrived in this world."
In her post, Michelle praised Malia for the person she is. "I'm so proud of the beautiful, caring, and driven young woman you've become," she added. "I love you so, so much! Love, your Mommy."
And Michelle isn't the only one who shared a baby photo in honor of Malia's day. The 44th President of the United States took to Twitter with a tribute for his 24-year-old.
"Happy birthday, Malia! No matter how sophisticated, accomplished, beautiful, and gracious a young woman you've become—you'll always be my baby," he wrote. "And I will always be here to lift you up."
During an April 20 appearance on The Ellen DeGeneres Show, Michelle—who shares Malia and Sasha Obama, 21, with Barack—marveled at just how much their daughters have grown.
"They have grown up right before our very eyes," she shared, "and they're doing well."
Reflecting on her goals when it came to raising Malia and Sasha, Michelle shared that she took after her own mother's philosophy: "I'm not raising babies; I'm raising real people to be out in the world."
"They wouldn't always be in that bubble of the White House, so they had to learn how to make their beds," she noted. "They had to learn how to be compassionate, independent, responsible people so that they entered the world as responsible, compassionate, capable people."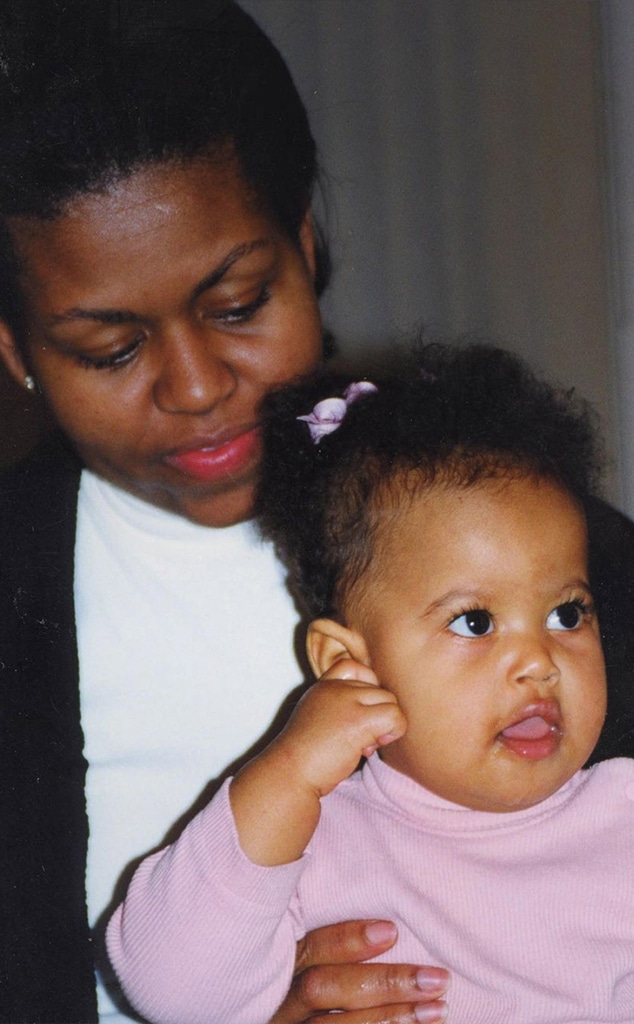 Instagram
She added, "I think they are amazing young women because of that."
To see how more celebrity families are spending the Fourth of July holiday, keep scrolling.