A 94-year-old Navy veteran was walking a family of four through his house when the mother suddenly said she had to use the restroom. As the veteran led the other three family members into the next room, she stayed behind, not knowing a security camera was capturing her real intentions the entire time.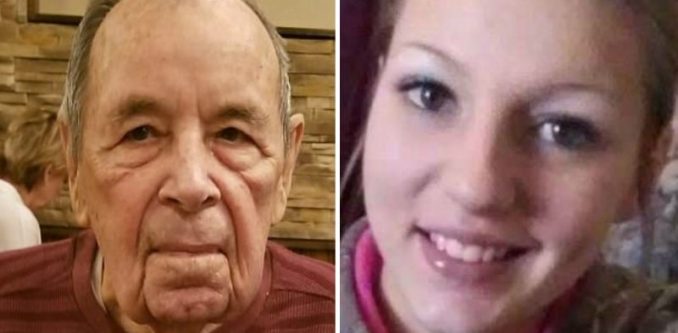 A woman was caught red-handed taking money from the wallet of a 94-year-old Navy veteran, reported Inside Edition. Surveillance footage shows Thomas Hendrix escorting a family through his house. The family can be seen looking around the house, scoping it out. At one point, the woman asked to use the veteran's bathroom. When she stays behind, she finds the elderly homeowner's wallet and seems to be counting the cash before taking some of it out.
According to Daily Mail, the theft was discovered by Neil DeLoach, who has lived with Hendrix for 10 years as his caretaker. DeLoach was not home at the time and does not know the people who entered the home, but he had an uneasy feeling, so he checked the surveillance footage to see what had transpired while he was gone.
"Well, first of all, I didn't know who they were. I was kind of panicking. I knew Mr. Hendrix didn't know them," DeLoach told WISTV. "It kind of scared me that I've got security cameras all over the property that you can see and they still came right in and you know, very brave. And, that's what scares me about the whole situation, people are just brave."
As the troubling story gained national attention, a woman named Heather Weldon identified herself on Facebook as the suspect in the surveillance video, saying, "I did not steal from him it was all a big misunderstanding. I done spoke with the man and everything is took care of!!"

However, social media users weren't buying her excuse. "This makes me so angry. Not sure how this could be a misunderstanding, it looks straightforward to me. Hope she does some jail time along with her husband," Pam Scungio Mattia commented on Facebook.
"Looks like the husband was trying to keep him occupied. Child services needs to check these whatever they are out. Who knows what they are teaching and using the children for. Misunderstanding my behind," wrote Judi Ingalls Gamez. "She knew exactly and how did it misunderstand its way into her bra? Lying sack trying to stay out of jail."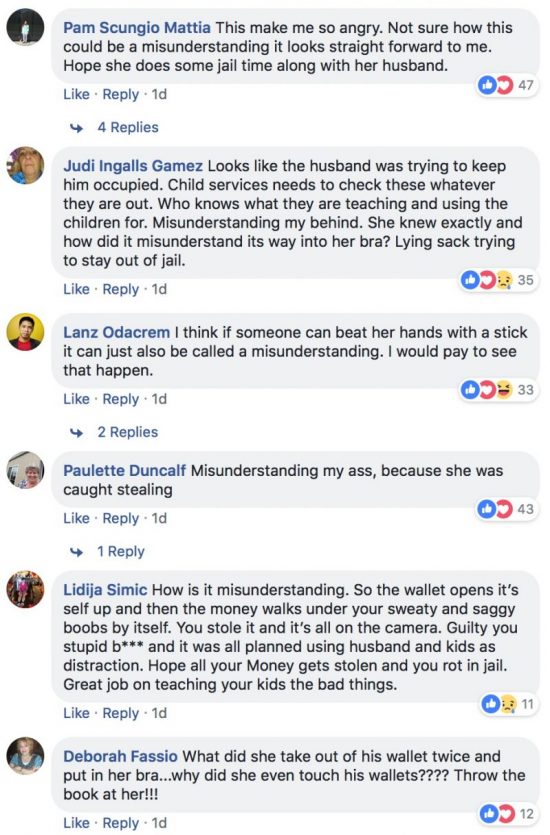 "How is it [a] misunderstanding. So the wallet opens it's self up and then the money walks under your sweaty and saggy boobs by itself. You stole it and it's all on the camera. Guilty you stupid b*** and it was all planned using husband and kids as [a] distraction. Hope all your Money gets stolen and you rot in jail. Great job on teaching your kids the bad things," commented Lidija Simic.
As they say, no good deed goes unpunished. Thomas Hendrix allowed a family into his home and even gave the mother the opportunity to use his restroom, but she only wanted to take advantage of him. Fortunately, Hendrix had a security system installed in his home, so Heather Weldon didn't get away with her crime. Now, the entire country knows that she is a no-good criminal who preys on the most vulnerable among us.