Eric Christian Olsen turned into a star when he began his tenure on NCIS Los Angeles. Starring as Marty Deeks, the 44-year-old has now been on the show for 12 years – he himself has admitted that it has sometimes been tough not to stay in character when off-set.
Besides becoming a star on NCIS Los Angeles, Olsen has created a loving family, welcoming three children together with his wife, Sarah Wright.
Though he might not look like the most well-trained, in-shape person alive – recent pictures of him taken while out on a walk tell a whole different story.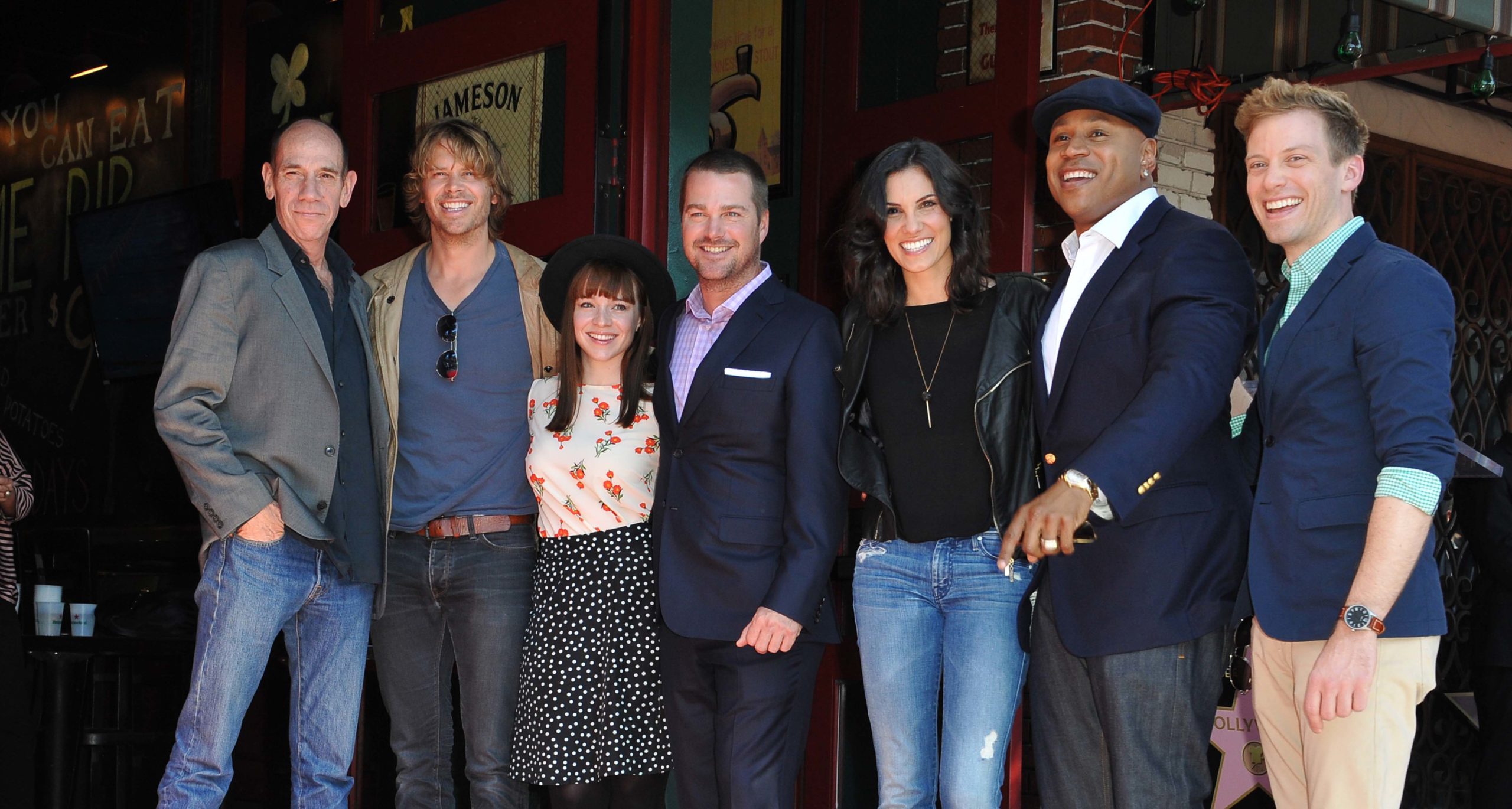 Eric Christian Olsen was born on May 31, 1977, in Eugene, Oregon. As a kid, he became interested in storytelling – his father worked as an English professor and often told Eric stories at home.
Eric Christian Olsen – early life
Although Eric was born in Oregon, he grew up in Bettendorf, Iowa. He came from a sporting family and played in the local hockey team as a young kid.
Not only that, but Eric also appeared in several school productions. His mother, Jeanne, recalled that though he wasn't quite a troublemaker, he had a knack for getting out of things he didn't want to do.
"If he didn't like something, like a class or lessons, he figured out how to get the teacher to say, 'I think you should pull him out of this,'" she told Entertainment Tonight.
Olsen didn't entirely accept that version of events, and said his piano teacher had smelled "weird."
"By the way, the piano teacher lady, she smelled weird," Olsen said to his mother.
"You did it to two piano teachers," she replied.
"But they both smelled weird," he fired back.
Music was a big thing for Olsen. In fourth grade, he took to the stage in a school musical. It turned out to be a rather shocking experience for his parents – his mother Jeanne never even knew her son could sing.
"I didn't know he could sing. And he comes out on the stage, and I'm so nervous. And he turns around and faces the audience, and he puts his arms out, and he starts to sing," she said.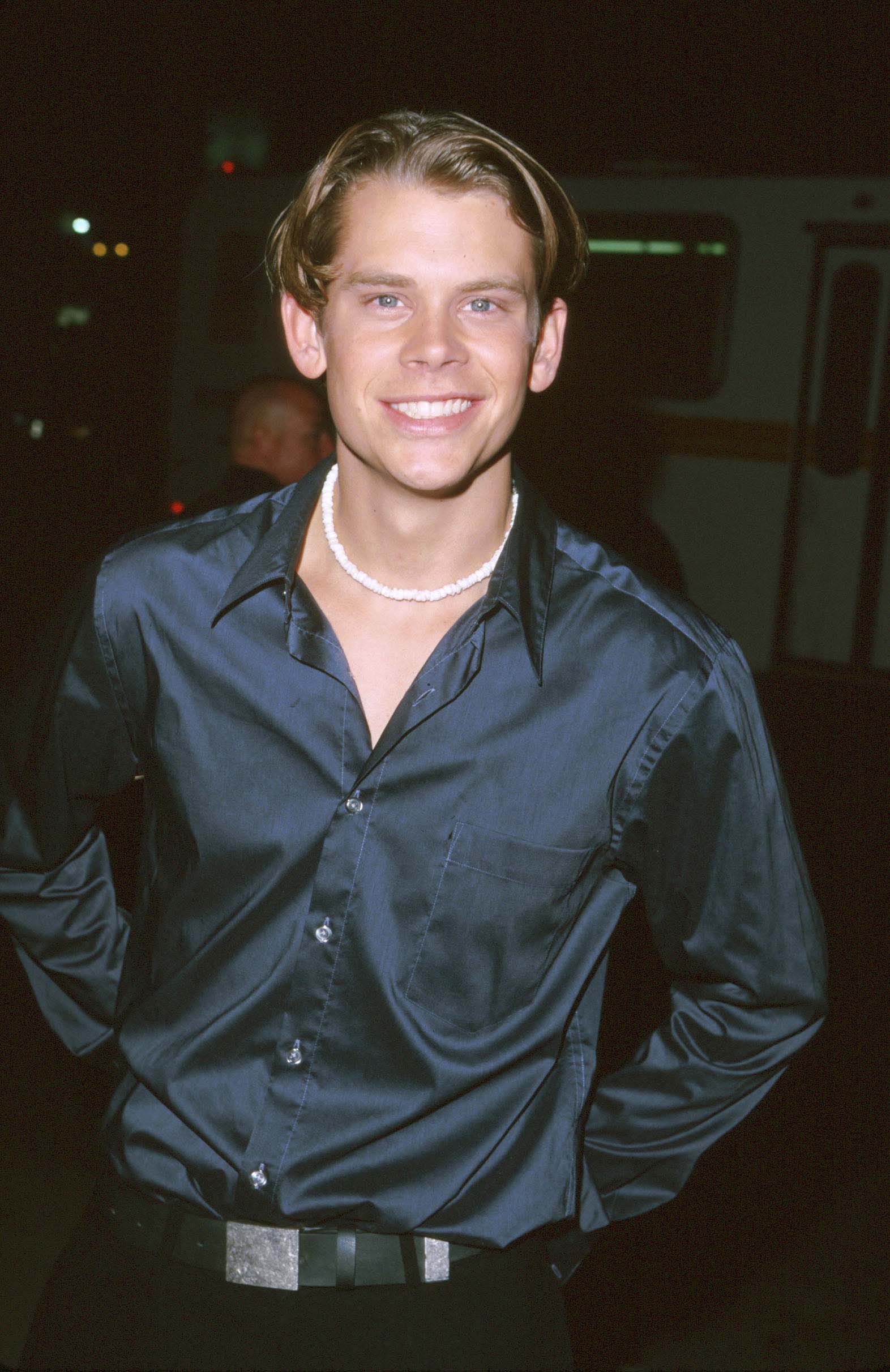 "I literally stood there with my mouth open because of his presence. And he wasn't scared, he wasn't nervous at all.
First roles in television and film
"His dad said to him, 'If you're a little nervous, that's a good thing because that makes you better.' And he got off the stage later and said, 'I was really nervous, then I wasn't nervous.' He was just a natural. That's when I knew there was something special about this kid."
It was clear that Eric had something special, just as his mother claimed. He eventually graduated high school and decided to head to Los Angeles to fulfill another dream.
Interestingly, that dream was not acting. Instead, in 1998, Olsen enrolled at Pepperdine University in Malibu, California, on a 75 percent scholarship. Of course, he had to find a way to pay for the last 25 percent – and that's when the idea of doing commercials came to him.
Commercials soon turned into bigger productions, and Olsen got some minor television and film work as an actor, including one episode on ER in 1999 and 22 episodes on Get Real in 1999 and 2000. The following year, Eric really struck gold when he starred in the iconic film Pearl Harbor.
Olsen was 19 years of age at the time and had only 300 dollars to his name. As an actor, it's common to get a residual check, meaning you get money when the film sells on DVD or when it airs on another platform. Pearl Harbor, of course, became a huge hit – and that made Olsen's life easier for a while.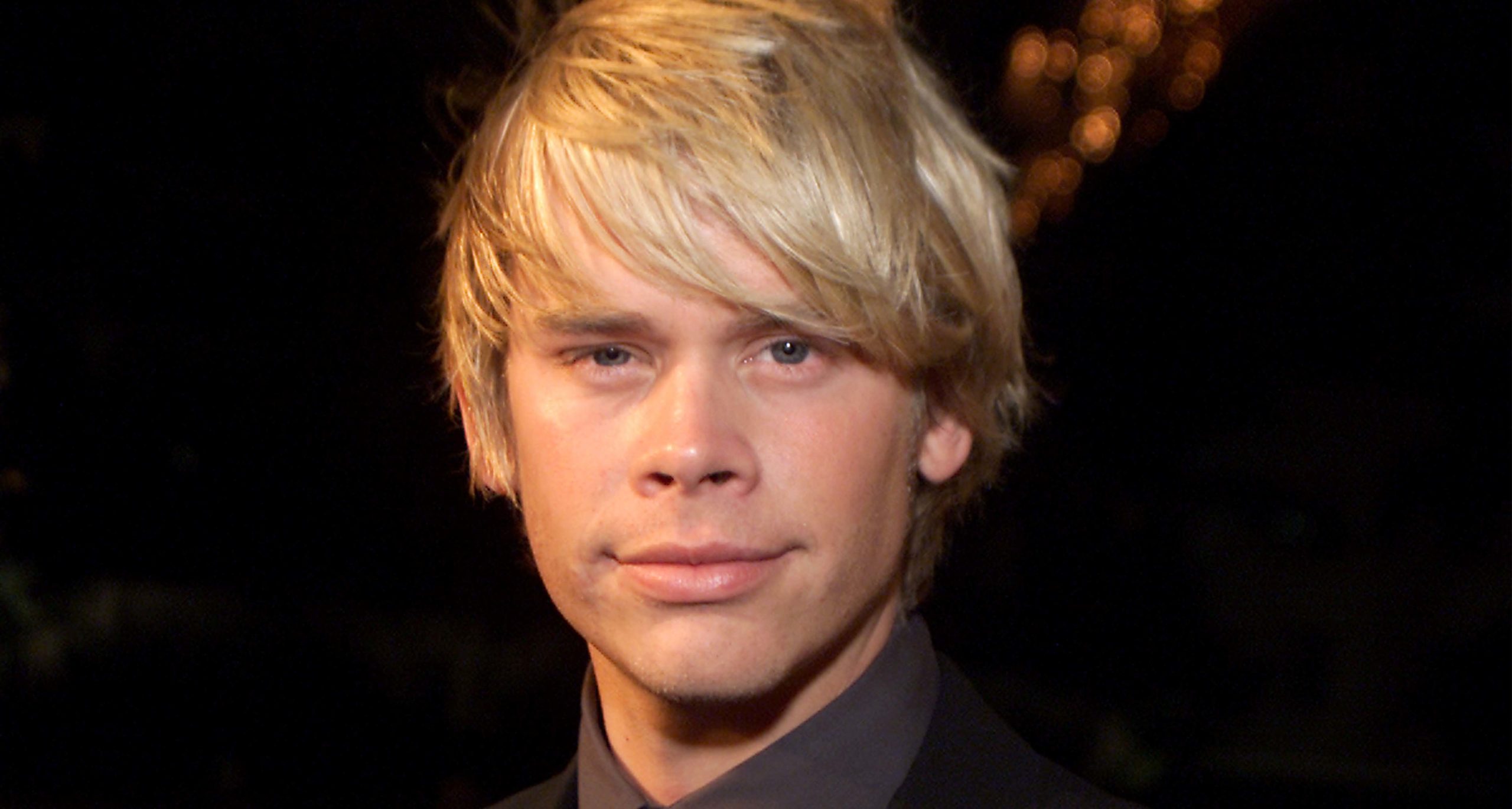 "I'm checking my mail on campus. I'm not even sure I had a shirt on. And I open this little mailbox and see that [the residual check] was $21,000 dollars."
Graduated in 2007
Suddenly, Eric could relax a bit with regard to paying for his share of his education. So it was, that while studying at Pepperdine, he fell in love with acting. He didn't graduate until 2007. Even for up-and-coming actors, Eric firmly believes in the importance of a proper education.
"All those movies I did between '98 and 2007, I was at the same time kind of juggling school. The reason that I finished, people kept saying, 'Why are you continuing to go through school? You've done these movies, you've done this television, just forget about it.' The reason I didn't is that I think it's probably the most important thing that we can do," Olsen explained.
"Especially right now in today's job market, there's nothing better than, I mean, whatever it takes. You take out the loans, we all do, we put ourselves in debt, but everyone that asks me, 'I wanna be an actor, what should I do?' I say, 'Go to college.' If you can go to college in Los Angeles or New York, where you can possibly do commercial work and audition at the same time, do it. Find something else that you love, that you're passionate about, and major in that."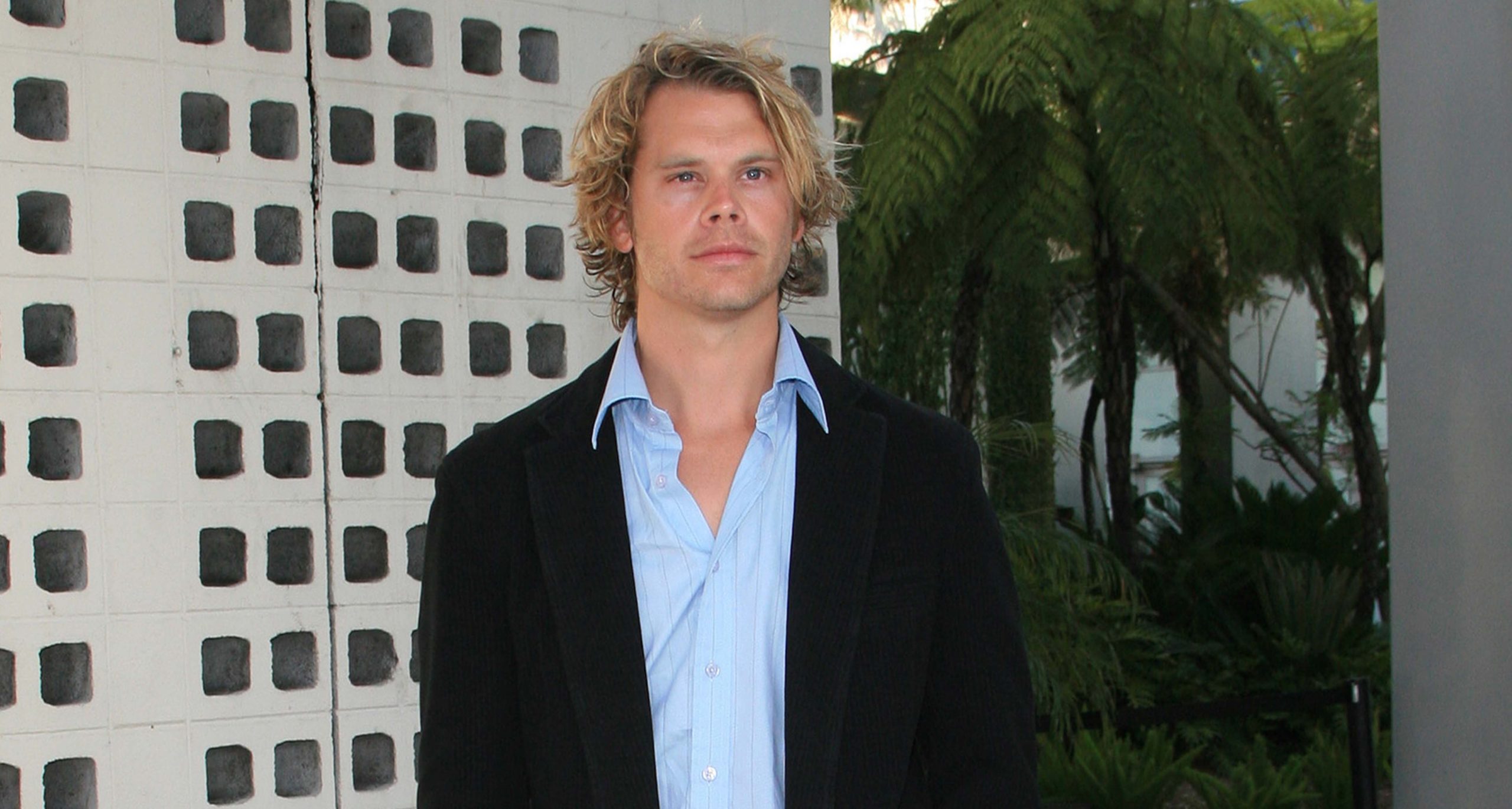 As well as Pepperdine, Olsen also attended culinary school. Ultimately, though, he decided he was going to pursue a career in acting. Following Pearl Harbor, Olsen starred in Not Another Teen Movie (2001) and Dumb and Dumberer: When Harry Met Lloyd (2003), amongst other projects. Finally, after several years of doing television and movies – while also graduating from Pepperdine – Olsen landed the role of a lifetime.
Marty Deeks – 'NCIS Los Angeles'
In 2010, Eric was cast as Marty Deeks in the television series NCIS Los Angeles. At that point, the original series NCIS – starring Mark Harmon – had aired for seven years, and the show creators had decided it was time to branch out to other cities.
Eric became a massive star almost overnight alongside Chris O'Donnell, Linda Hunt, and LL Cool J. As of today, the Oregon native actor has appeared in 265 episodes of the successful show.
As mentioned, Olsen went to culinary school while he simultaneously studied in college. When NCIS Los Angeles first aired, he was an actor by day – and an aspiring chef at Le Cordon Bleu by night.
"I knew I was going to be doing a pilot season, and the idea of just doing that without scattering in new information didn't sound appealing," he told Vulture in 2011.
"At culinary school, none of the things we use to define ourselves outside that world — actor, producer, student — none of that matters. It's a magical art form."
"I was only in there for six weeks of an eight-month course before I had to drop out to start filming, but I'll go back," he added. "You're doing five hours a night, and you're doing three entrees and two appetizers and side dishes and sauces, and you've got six stoves going, and there's fire everywhere — and it becomes zen. It's like a runner's high."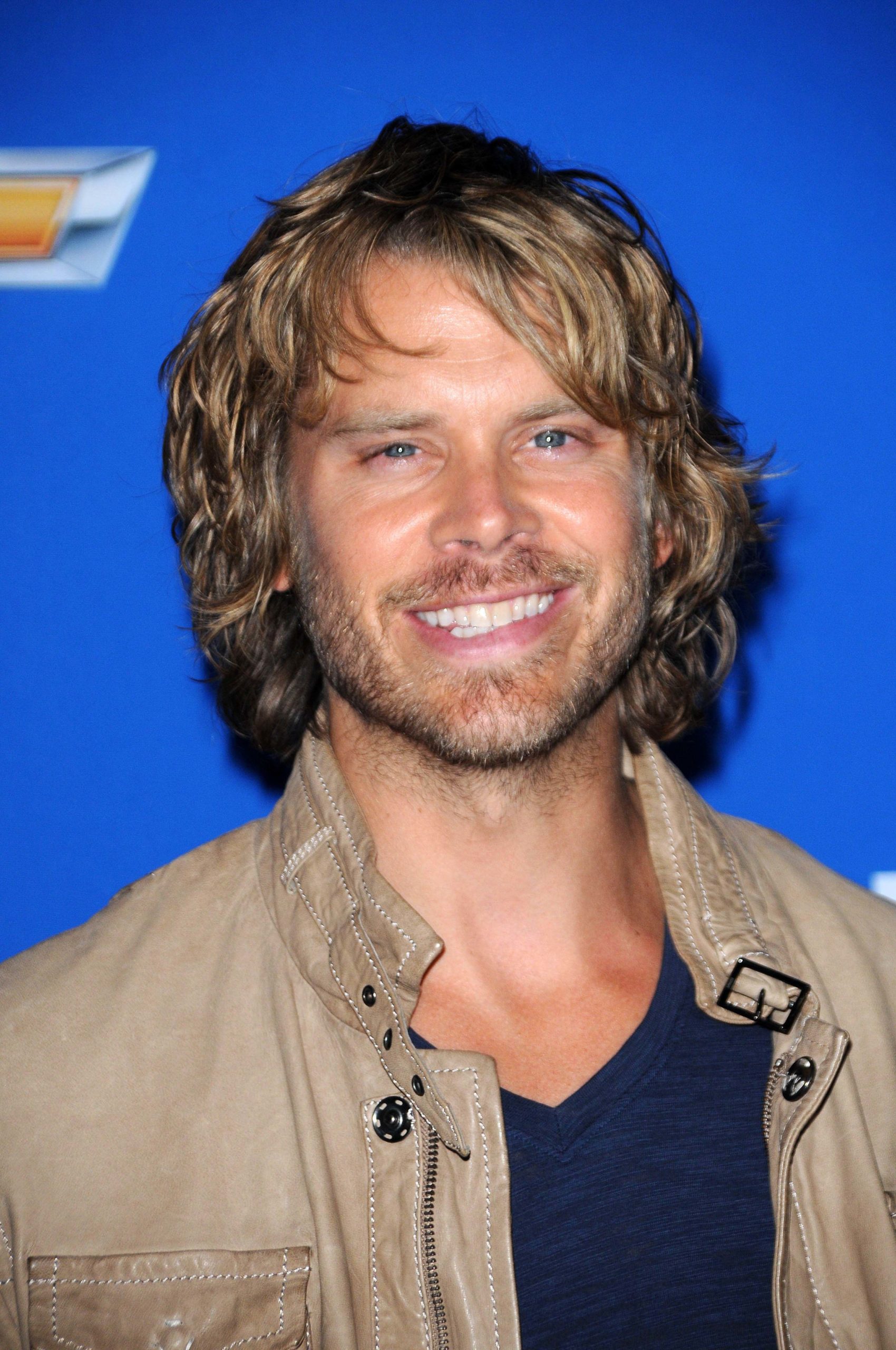 NCIS Los Angeles soon became his main occupation. Olsen explained that they shoot about 60 to 70 hours a week for the show. To beat the LA traffic grids, they started filming as early as 5.30 a.m.
Eric Christian Olsen – net worth
"I get to work with, you know, everybody talks about, you do a movie, and you go away, you're with these people, and then it's over," he explained.
"It's like a summer vacation. But on NCIS, we shoot for ten months out of the year, 60 to 70 hours a week. It's really like a family. You're stuck with these people, regardless of whether you love them or not. Everybody says this, but we really did get lucky."
As of today, Eric has a net worth of around $13 million, according to Celebrity Net Worth.
Now, getting into character is one of the most essential things for any actor. As a result, some take extreme measures to help them in the process, even "becoming" their character for months prior to filming.
For Eric, who has played a cop for multiple years on NCIS Los Angeles, it was getting out of character that proved tough.
As per Eric himself, it was almost as though he became a cop, and it showed in one particular situation when his training for the show kicked in in real life.
"I'm driving on the 10 freeway. I'm in the far left lane, and this black, windowless van blows by me on the corner in the side lane and hits the Porsche in front of me, knocking off their mirror. I could hear the woman scream from my car," he recalled on Conan.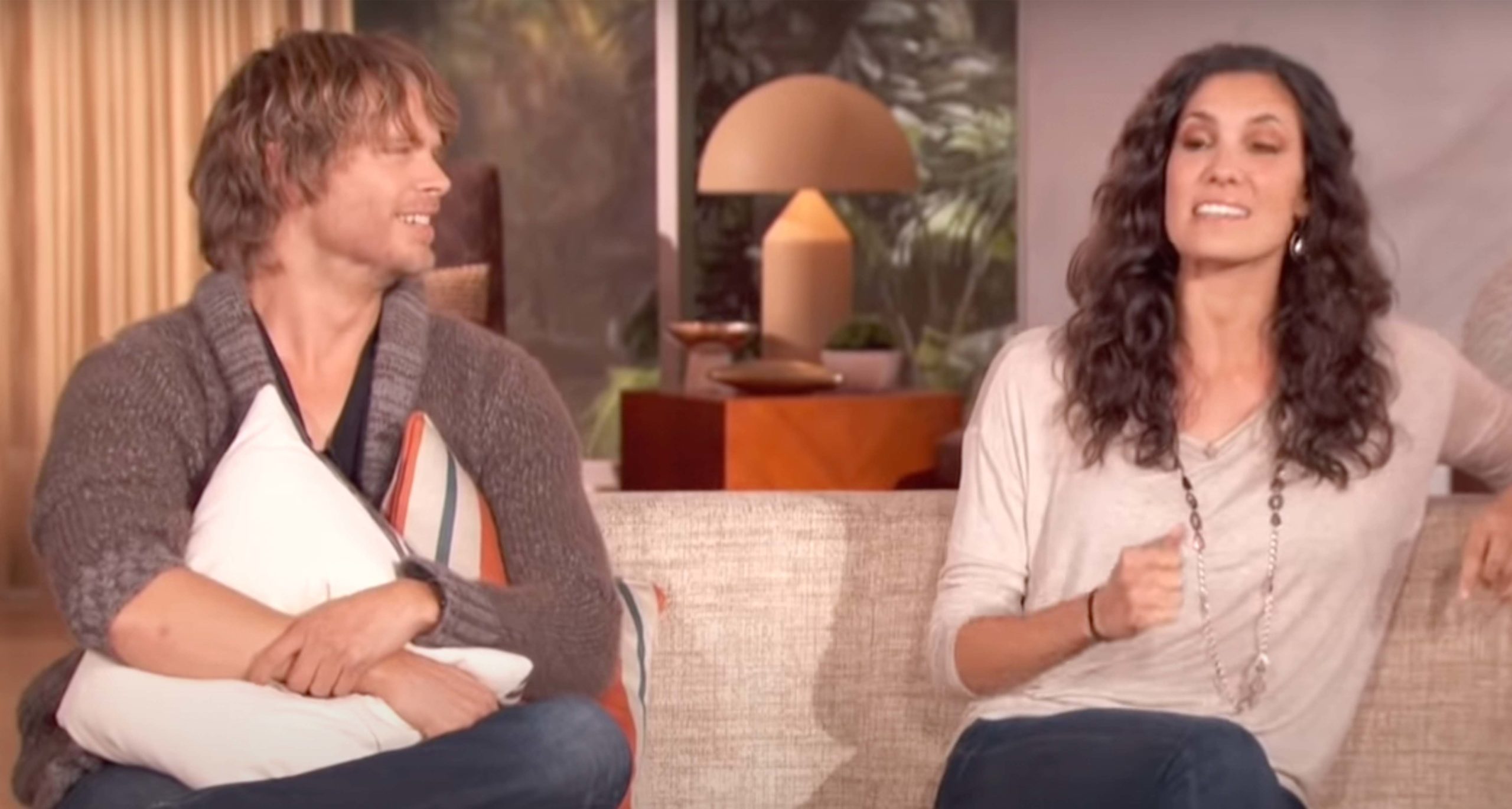 Eric called 911. However, he then also started to follow the van that had hit the other car.
Relationship with co-star Daniela Ruah
"911, what is your emergency? I said, 'There's a black, windowless van traveling eastbound on the 10 freeway. License plate Tango Charlie 371," he continued.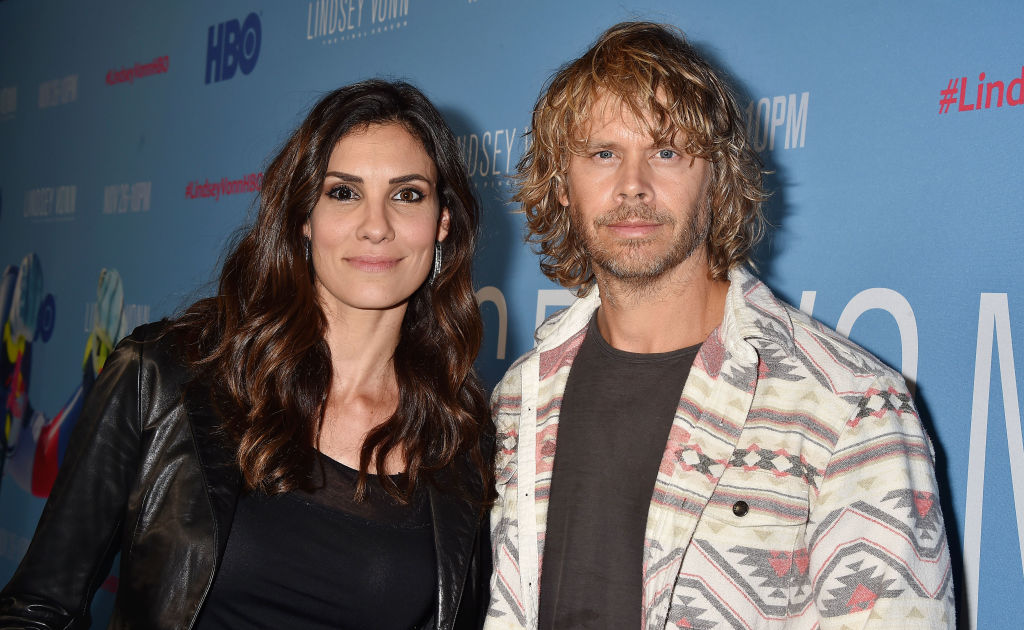 "The woman goes, 'Okay, where are you right now?' I said, 'Well, I'm on 10. We are now crossing under the 405 under pursuit. And she goes, 'What?!' And I go, 'What?!' She said, 'I'm sorry sir, did you just say pursuit?' I said, 'No, no, no, no!' And she goes, 'Sir, are you following the vehicle? Sir, do not follow the vehicle. We have called officers. Do not follow the vehicle!"
Thanks to his performances on NCIS Los Angeles, Eric has become a huge star. And it turns out that his work on the hit show has become somewhat of a family business as well.
As Marty Deeks on-screen, he's married to Kensi Blye, played by actress Daniela Ruah. They have an on-screen romance, but they are in-laws in real life, with Ruah being married to Olsen's brother, David.
Having an on-screen romance also means that the two are kissing. However, since Daniela is Olsen's brother-in-law, she revealed that it could get awkward.
"The obvious answer would be yes [it's weird to kiss Eric], but at the same time we're so invested in our characters," she said in 2015. "And we're so interested that the audience has been following these characters, and they're happy with what's happening on the show."
"We're kind of trying to stay faithful to that more than anything else. Dave is in the business, and Eric's wife is an actress, she's in the business, and I think everybody knows what that feels like."
"He understands that this is a job"
Still, with the two being professional actors, Olsen and Ruah don't have a problem at all with having an on-screen romance.
One might think that David would be uncomfortable with his brother kissing his wife, even though it's part of their job. But in reality, he's very understanding.
"We've been doing the show. That's our job, Olsen told CBS. "[My brother] was a [Navy] SEAL, but now he's out, but he does stunt work and a bunch of other stuff. So, he does stunts on our show along with a bunch of other shows. He gets it; he understands that this is a job."
Daniela further elaborated on the subject in an interview with Parade, saying, "I think if Eric and I would say, 'We're not doing these things because we're related,' it would do a huge disservice to the show and to the fans. That's what the main objective is: To have people stay engaged in the show and love the development of these characters."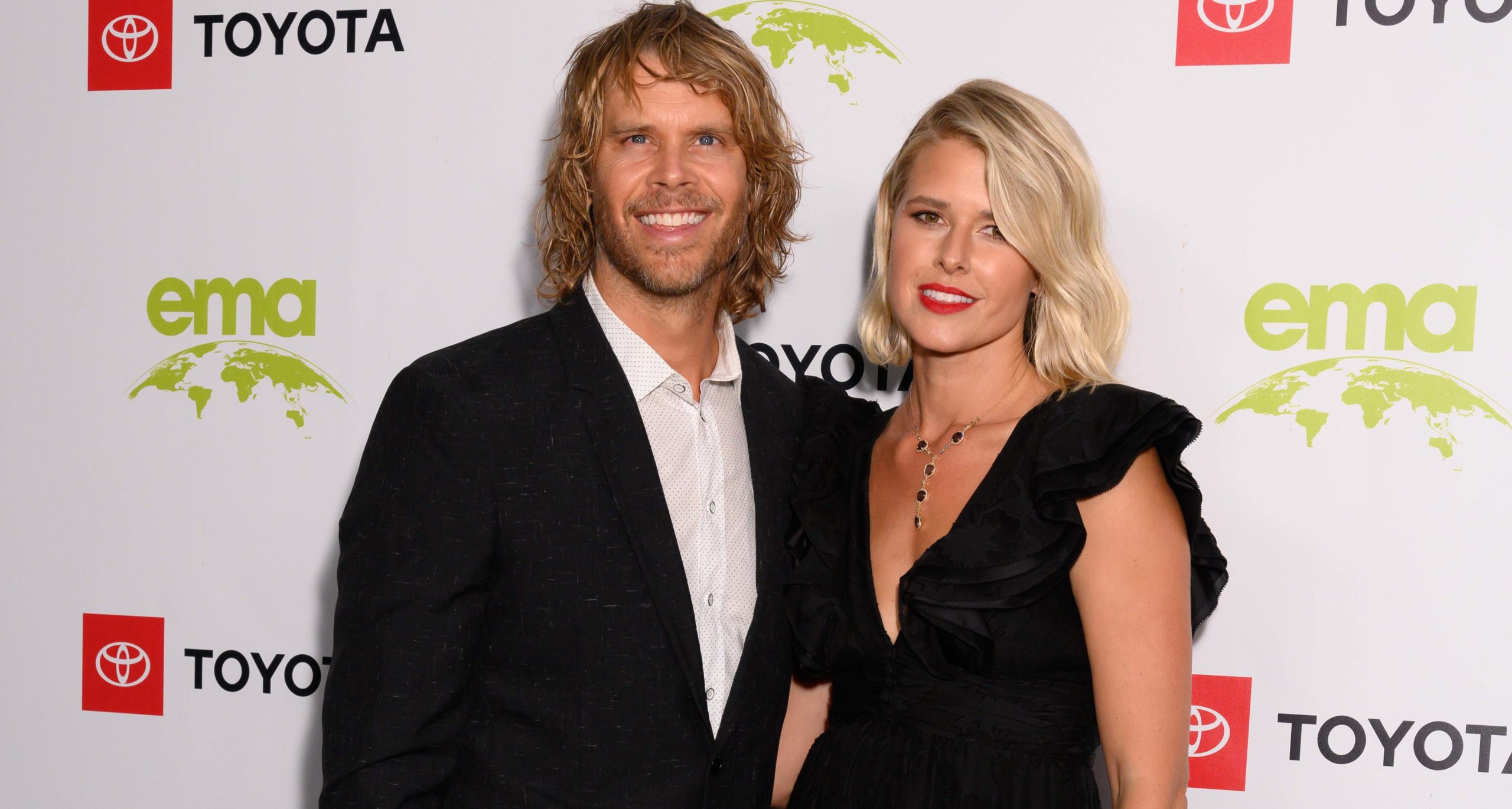 Moreover, Eric Christian Olsen is also a loving father and husband with a wonderful family.
Eric Christian Olsen – family & children
He met his wife, Sarah Wright while working on the sitcom The Loop in 2006.  Sarah is a talented actress who has appeared in several films and TV series over the years.
Speaking with Entertainment Tonight in 2015, Eric explained that he initially thought she had got her role because she was "super gorgeous", not because she was talented.
"I was mean to you the first time we met," he admitted.
Sarah, meanwhile, thought Eric was "a big jerk."
"But at the first table read, you laughed at my jokes and came up to me afterward and apologized," Sarah added.
Eric and Sarah would go on to date. After five years, they got engaged in Mexico.
"Nobody makes me laugh more, nobody makes me happier. Nobody is going to be a better mother. I want to spend the rest of my life with you. Will you marry me?" he recalled telling her as he proposed.
The third child arrived in 2020
In 2012, the couple got married in Jackson Hole, Wyoming. A year later, they welcomed their first child, son Wyatt. Then, in 2016, Eric and Sarah welcomed their daughter, Esme.
In September 2020, the couple announced the birth of their third child, daughter Winter Story.
"She's here!!! As we collectively navigate the chaos and existential crisis that is 2020, we anchor ourselves with the things that matter most. Family, friends, and human connection," Sarah wrote on Instagram.
"She's 10lbs 4 ounces of newborn bliss. Mama and baby are doing great, home safe surrounded by a cuddle puddle of kids and giant dogs. Life is equal parts spectacular and fleeting; Love fearlessly."
Despite his hectic schedule on NCIS Los Angeles, Eric always makes quality time to spend with his family.
Naturally, the 44-year-old has had more time on his hands of late, as a result of the Covid-19 pandemic.
Stunning transformation
And it looks like he's used it well, with fans left stunned by the transformation the father of three has undergone after spending many hours in the gym.
"One of the benefits of heavy workouts during the pandemic is that you have the strength to huck your children higher into the sky…And that's really the end goal of conscientious parenting, is it not?" Olsen posted on Instagram, alongside a picture of him and his daughter Esme.
Eric Christian Olsen has become a fan favorite on NCIS Los Angeles. Hopefully, he will stay on the show for many years to come. We simply adore his family and wish them all the best in the future.
Please, share this article if you also enjoy seeing Olsen on NCIS Los Angeles!