Tony Dow and his wife live in Los Angeles in a home that reflects their artistic nature. In July 2022, the actor was under hospice care, surrounded by close family and friends as he battled a life-threatening disease.
Most Tony Dow fans know how he became famous in 1957 with his role in "Leave It to Beaver" until the show concluded in 1963. In it, he played the role of Wally Cleaver after starting his acting career without much experience.
A few years after the iconic series ended, in 1969, Tony married his first wife, Carol Marlow. During their marriage, on March 26, 1973, the couple welcomed their first and only child, son Christopher Dow, but their union concluded in divorce in 1980.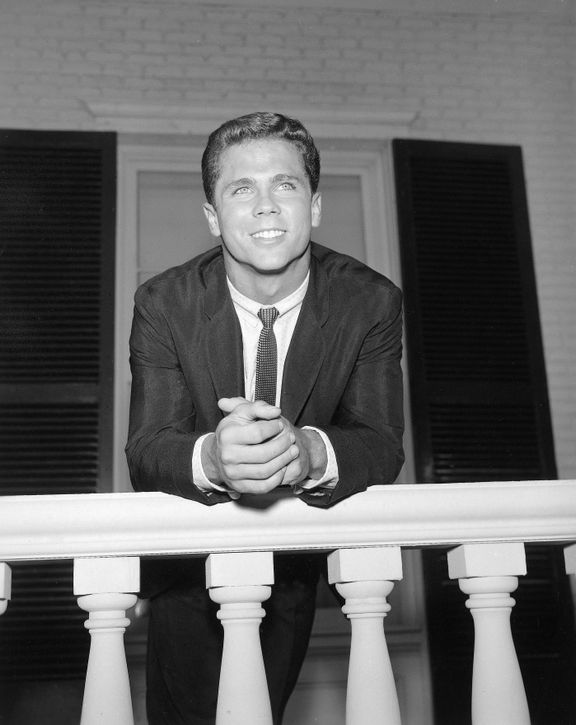 The same year Tony divorced Marlow, he married his current wife, Lauren Shulkind. In 2022, the actor and the mosaic artist had been married for 42 years and were private about their personal lives.
Lauren found some fame the year she married her husband but didn't share much of her life with the public. She was born in 1947 in New York but met her famous husband in 1978 in Kansas City.
According to a Facebook post on Tony's account by Lauren, she and the star tied the knot on June 16, 1980. Their marriage happened in Laguna Beach while tide pools and hermit crabs surrounded them.
On January 18, 2022, CBS Sunday Morning interviewed the happy couple about various topics. When Lauren was asked what she fell in love with about her husband, she said:
"His sweetness, softness, vulnerability…"
The interviewer noted how Lauren's description sounded like Tony's character, Cleaver, and wanted to know if the star had some of the role's personality. The actor's wife explained:
"I think there's a lot of Tony in the character. They're intertwined. Wally was very much like Tony."
TONY'S QUIET HOME LIFE AFTER "LEAVE IT TO BEAVER"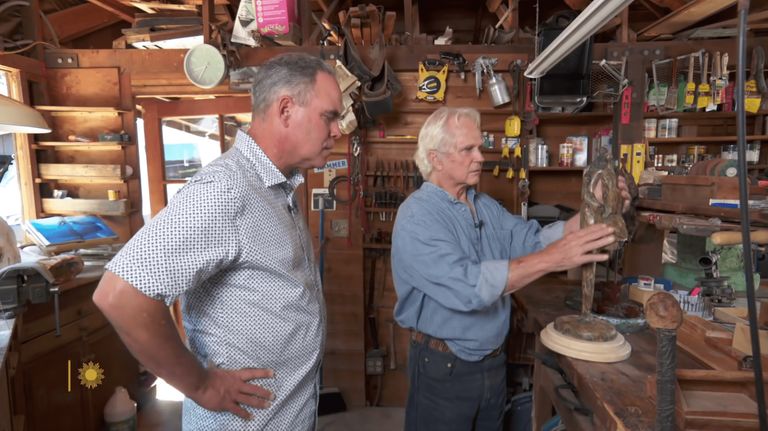 After "Leave it to Beaver" concluded, Tony and his wife lived a quiet life in their modest home. During the couple's CBS Sunday Morning interview, the actor showed off one of his sculptors in his workshop at his home.
The workshop was done out of wood with several windows to air it out and many pieces on display. Tony, who now worked as a sculptor, would spend around 50 hours on one of his meaningful pieces.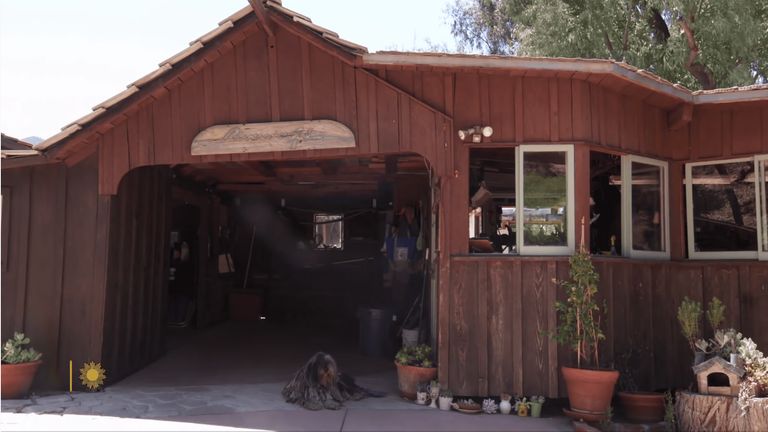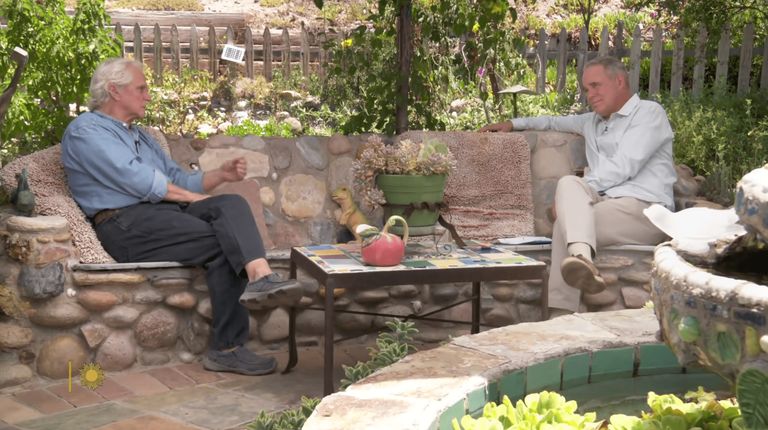 Lauren also shared the studio with her husband, where she made mosaic pieces. She revealed that Tony had created some of his best work while fighting depression, and his art, medication, and therapy helped him heal.
The cozy home the star lived in had a picket fence around its garden with trees giving shelter. He and the interviewer were seated on a colorful stone seating made with rocks and cement with throws placed for back comfort.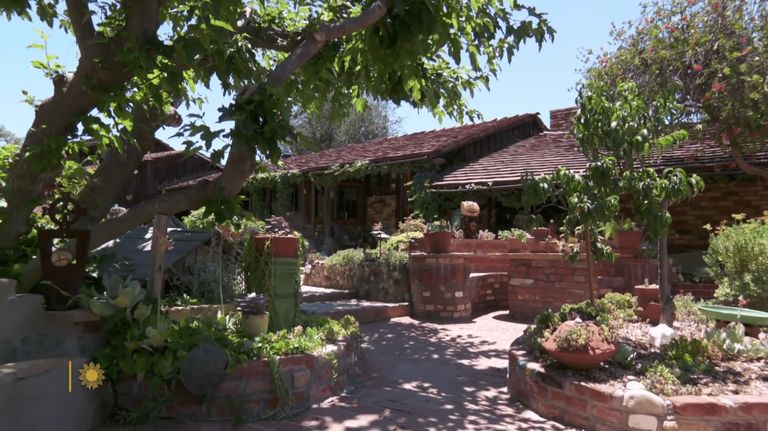 A table was placed in front of what looked like a fountain. Succulents and other flowers surrounded the home; wooden stairs and a deck gave the couple a good view of their surroundings.
The inside of Tony's house featured some plates used for decoration, and a throwback image of the couple when they were younger, was placed on display. The star's house with wooden beams was perched on the hills above Los Angeles.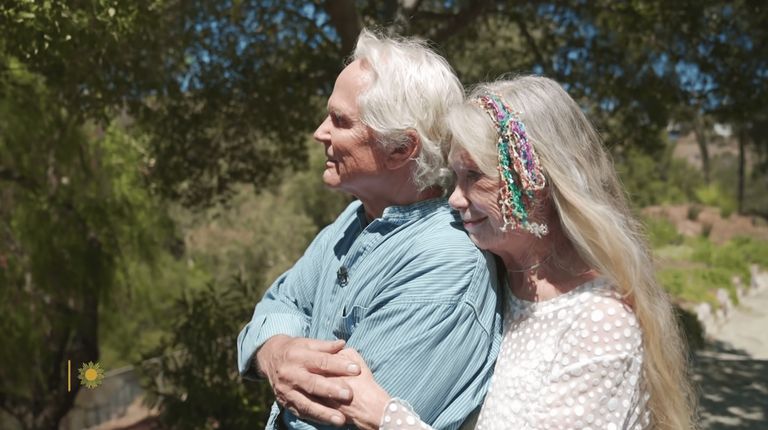 Even though "Leave it to Beaver" ended long ago, Lauren's husband kept some memorabilia. He had images with other co-stars, books, a pennant from the show's fictional Mayfield High, a bound collection of the series scripts, and a box of Kellogg's Corn Flakes with Tony and a co-star's face.
The actor also showed off his garage, where the first car he ever bought was parked, with bicycles and other knick knacks on display. Tony revealed that his acting childhood and teenage life were difficult as he struggled to find himself outside his role.
A few months after Tony and his wife were interviewed, his family revealed some terrible news about the star. In early May 2022, Lauren shared on her husband's Facebook page sharing that he'd been diagnosed with cancer, writing:
"Dear Friends & Fans of Tony Dow, I have some very sad news to share with you. Unfortunately, Tony has once again been diagnosed with cancer."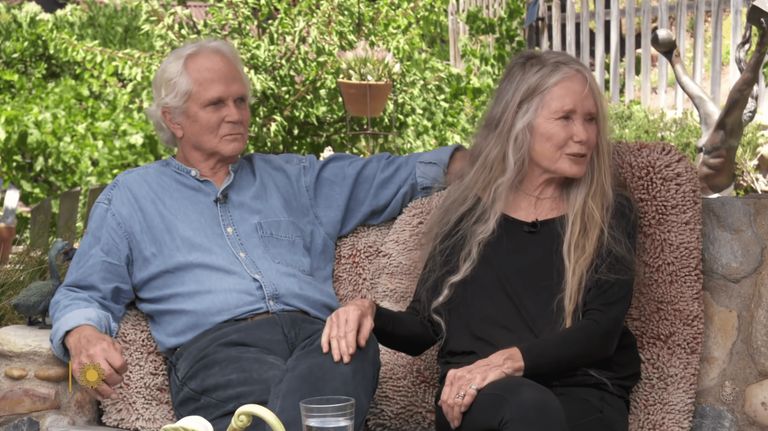 The actor's wife revealed that he was "bravely" approaching "this reality" and described the diagnosis as "truly heartbreaking." The statement, however, didn't specify what type of cancer the star had.
Later in the month, Tony wrote a follow-up post sharing that he'd begun immunotherapy, which appeared to be working. He revealed how he could get up and walk without being assisted, and he was feeling an improvement daily, adding:
"I have a big day coming up on the 31st with the doctor and am hoping for a good report."
Sadly, this wasn't the only health scare Tony's experienced in recent years. In August 2021, he was hospitalized back with pneumonia, with his family revealing to TMZ that it wasn't COVID-19 related.
In June 2022, a statement popped up on Tony's Facebook account written by his management team sharing how he'd had ups and downs with his diagnosis. He was in and out of hospital for treatment and various complications, but the actor and his wife remained positive.
However, the team received a call from Tony's [Dow] daughter-in-law [Melissa Dow], revealing he was still alive, despite not doing well.
Later that month, a post claimed he'd died, but his management team removed it later. A longtime friend of the star's, Judy Twersky, confirmed that the actor was still alive according to his wife.
She revealed that Lauren had told her Tony was in hospice care. Twersky said the actor's wife wasn't sure what had happened to cause the management team to post the false information.
In late July 2022, Christopher, Tony's only child, shared on his father's Facebook account how his father was at home but "in his last hours." He said he and his wife, Melissa, were by the star's side along with many of his friends who've visited.
Christopher noted how his father had a "fighting heart." An update explained how a distraught Lauren had notified her husband's management team that he'd passed and asked them to alert his fans, which they did.
However, the team received a call from Tony's daughter-in-law, revealing he was still alive, despite not doing well. Fans continued praying that the actor would pull through.