Linda Thompson dated Elvis Presley in the 1970's and ended their romance just a year before The King passed away, aged just 42.
Now, she's opened up on her relationship with Elvis, and what actually made her leave.
One thing I love about music is that it is so personal. One person can argue that this song is the best ever made, while another might say that the song isn't even close to being the best. Then there's people who maybe haven't heard that song at all?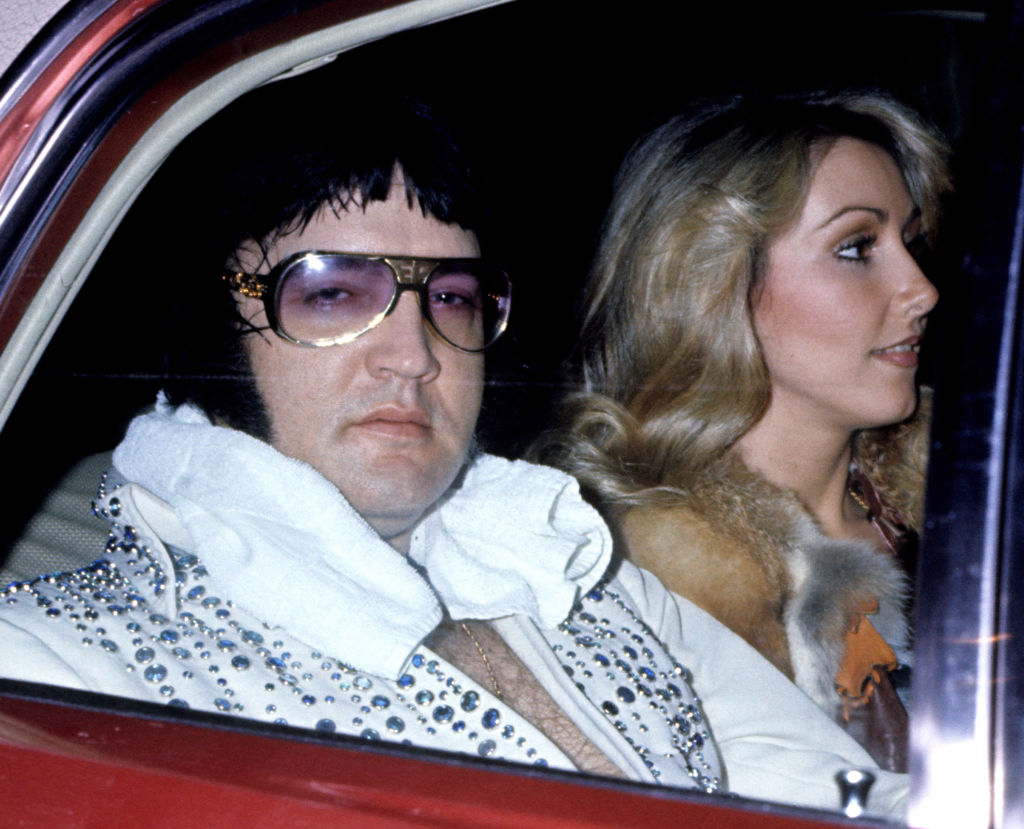 The millions and millions of songs produced throughout history all have something, for better or worse. But when it comes to who is the king in that realm, there is only one answer: Elvis Presley.
Elvis Presley – The King
The King of Rock gave the entire world something new with his music. He was one of the greatest entertainers we've ever seen, and was every bit as talented as he was charismatic.
Besides being a major music star – with songs like Jailhouse Rock, In The Ghetto, Hound Dog and Love Me Tender – Elvis Presley appeared in a collection of films that helped to elevate his career to new levels. These included King Creole (1958), Viva Las Vegas (1964) and The Trouble with Girls (1969), amongst other classics.
Tragically, Elvis passed away in August of 1977, leaving the world to mourn a phenom of music.
One of the people who was closest to him was his ex-girlfriend, Linda Thompson. She was in contact with him to the end. Now, she's revealed just why she left Elvis – and what happened in the last days of his life.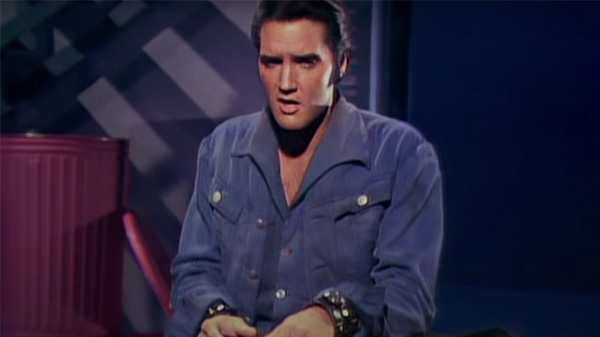 When Linda Thompson was born on May 23, 1950, Elvis Presley was already winning talent shows at Humes High School in Memphis, Tennessee. It would be 22 years before the two met for the first time,
but even as a child she was fond of The King's music.
Linda Thompson – childhood
Linda Thompson was born and grew up in Memphis, Tennessee, just like Elvis Presley. When the legendary singer had released Heartbreak Hotel, which became his first No. 1 song, Linda wasn't the only one in love with him.
That said, she already knew that she'd meet and marry him one day.
"When I was six years old, sitting at the breakfast table, I [told my parents], 'I am going to marry Elvis Presley,'" Thompson recalled.
Linda entered several beauty contests as a teenager while attending Kingsbury High School. In 1969, she won the title of Miss Shelby County, and the following year she won Miss Mid-South Fair.
It didn't stop there, and in the following years she won a whole lot more. She became Miss Liberty Bowl, Miss Okra, and Memphis State's Golf Queen. In addition, while studying at Memphis State University – majoring in English – Linda Thompson also became MSU's Homecoming Court.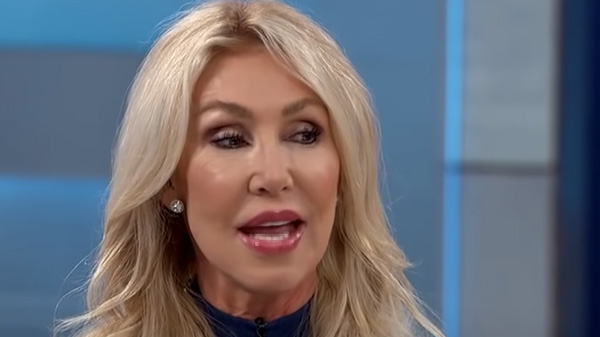 In 1970, Linda became Miss Memphis State University and took home third place in the Miss Tennessee pageant. Two years later, she was named Miss Tennessee, going on to place third in Miss USA.
Meeting Elvis Presley
At the same time Linda Thompson was busy with beauty pageants, Elvis Presley was rising to worldwide fame and stardom. In 1970, he released his 12th studio album, That's the Way It Is – at the time he was married to Priscilla Presley.
Two years earlier, they'd welcomed their daughter, Lisa Marie Presley. But by 1970, their marriage was falling apart.
In 1972, Elvis and Priscilla divorced. But it didn't take long before Elvis found himself a new person to give all his love to.
At a private screening, shortly after he separated from his ex-wife, he met Linda Thompson. At the Las Vegas Elvis Festival last year, Linda told the story of how Elvis approached her at the screening.
He started out by saying: "Well, hello honey!"
"I thought he was still married so I had no designs at all," she said, according to Express. "I was just happy to meet my idol."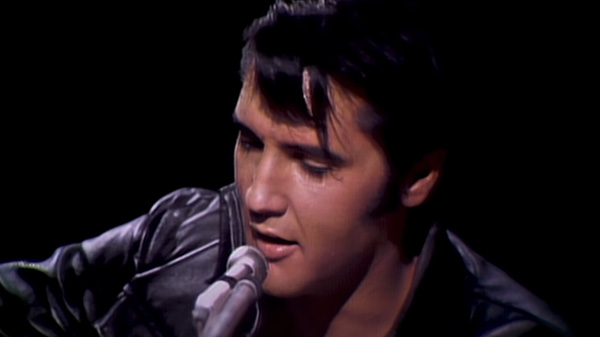 After the film started, Elvis came down to sit next to her. She thought he was still married, but soon, she understood that wasn't the case.
Move to Graceland
"He started pulling the old yawn, put the hand around the seat," Linda recalled.
"He said, 'I've been separated since the end of the year. We're getting a divorce. She's met somebody else and she's moved on'. I said, 'Oh, well I'm sorry to hear that but you should have married a southern girl'. And he never forgot that."
Linda Thompson and Elvis Presley started dating shortly afterwards, and in the following four years, Linda would experience a rollercoaster of emotions before leaving him.
"I was always a fan, but I didn't think he would transcend time and space and become the iconic, almost religion he is now," Linda told Closer.
Linda moved to Elvis's estate at Graceland. It didn't take long, though, before she saw Elvis's "self-destructive" downwards spiral in first person.
In 1973, the first year the two were dating, Linda got to witness Elvis Presley writing history. Following two benefit concerts for a Cancer Fund, Elvis's TV special movie Aloha from Hawaii became the first concert by a solo artist to be aired globally.
Linda Thompson – Elvis book
On January 14, 1973, the concert – which took place at the Honolulu International Center in Hawaii – was broadcasted via satellite to over 40 countries, from France and Italy, all the way to Singapore and South Korea.
The setlist included all of Elvis's biggest hits. At the time, it was the most expensive entertainment special ever, with a cost of $2.5 million, according to Elvis.com.
Linda Thompson and Elvis's relationship was something else. She said they were "kindred spirits".
In her book A Little Thing Called Life (2016), Thompson wrote about the two having a very special relationship.
"Ours was a complete relationship—when the need arose, we got to be everything to each other. He was almost sixteen years older than I and so it was natural for me to sometimes be the little girl, with him playing the daddy. More often than not, though, I was the mommy, and he was the baby," Linda Thompson writes. "Sometimes we were lovers, sometimes we were brother and sister. Sometimes we were best friends. We were all things to each other at one time or another. And Elvis was always, always everything to me."
During the last couple of years of their relationship, Linda quickly saw how Elvis's health declined. The rockstar was suffering and took sleeping medication, sometimes mixed with "other things", according to Linda.
Elvis Presley – medication
She would sit and watch him until he fell asleep, and even wake up a couple of times each night to make sure he was breathing.
"It was exhausting, I have to admit," Linda said. "I was a young girl but it was still exhausting when you're not sleeping. And also just emotionally exhausting because this is a person that I loved more than my own life and watching him slowly self-destruct and not being able to do anything about it …"
In early 1975, Elvis was hospitalized for what was described as "several days of tests", AP wrote. Linda had found him in bed, struggling to catch his breath, and he was taken to the hospital in Memphis.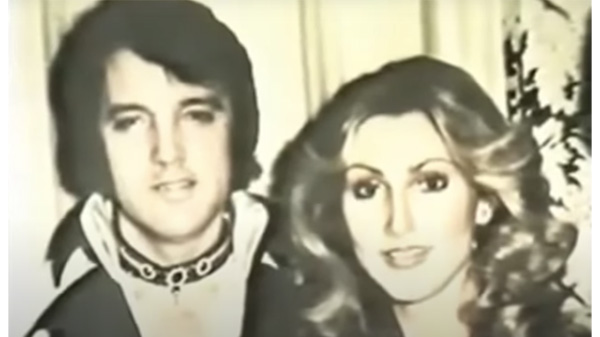 In fact, he was experiencing liver problems, but it had nothing do to with alcohol. At the time, Elvis had health issues because of prescription medication.
Linda Thompson – Elvis relationship
The following months were rough. Elvis bought Linda a house near Graceland, but by October of 1975, she simply couldn't do it anymore.
After Elvis was him treated at hospital once again, Linda left him to focus on her career in Los Angeles.
She struggled to cope with his "self-destructive" downwards spiral. They stayed in touch, but why?
"I had this haunting feeling, I just thought, I don't know if anybody's going to take care of him the way I did," Linda explained.
"I felt very attuned to his habits and his needs. When you're with someone for that many years and that closely living with them, I felt very attuned to his habits and his needs and I thought, nobody else is going to know that."
Then, on Aug 16, 1977, a tragedy shook the entire world. Elvis Presley had passed away, age 42.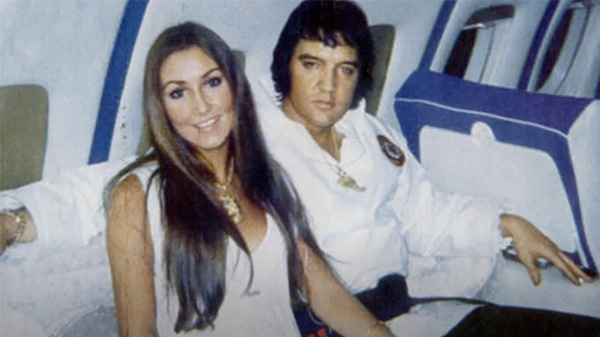 Just a few days earlier, Linda had tried reaching Elvis in what would be their last call. She called Graceland, where Elvis's best friend and guitarist Charlie Hodge picked up.
Linda wanted to make sure that Elvis was OK and asked Charlie to go upstairs to check on him.
Elvis Presley's last days
"Charlie was a little impatient with me," Linda recalled. "He said, 'He's fine honey. He's asleep.' I said, 'Just humour me and please go up there and just check on his breathing.'"
Charlie checked on Elvis and said he was breathing. It was then that Linda said her last words through Elvis's best friend while the King was still alive.
"I said, 'Okay, just tell him that I called and I love him and I was just checking on him,'" she continued. "He said, 'I'll let him know. That'll make him happy.'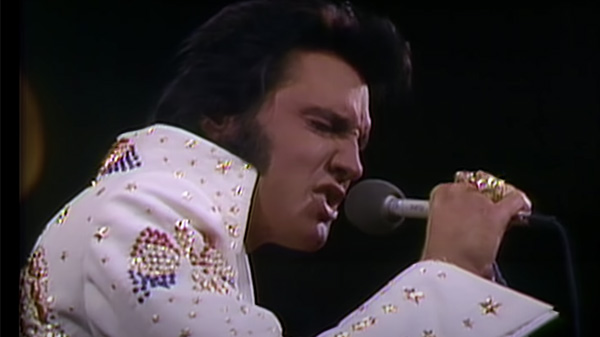 On Aug 16, 1977, Linda was in her apartment in Los Angeles when she got the call. Elvis Presley had been found unconscious on his bathroom floor and was rushed to the hospital, where he passed away. He was buried in the Meditation Garden at Graceland.
She was the first person a then nine-year-old Lisa Marie Presley had called on the night her famous father died.
Linda Thompson's career
At the time Linda Thompson started dating Elvis, she also had her own acting career going. She starred in the horror movie Three on a Meathook (1972) followed by several guest appearances in TV shows. At the same time, she was also making music, which would give her a spot at the glamorous Hollywood table.
In 1981, she married Bruce Jenner. They welcomed their first son, Brody Jenner, in 1981 and two years later, Brandon Jenner was born. The couple divorced in 1986.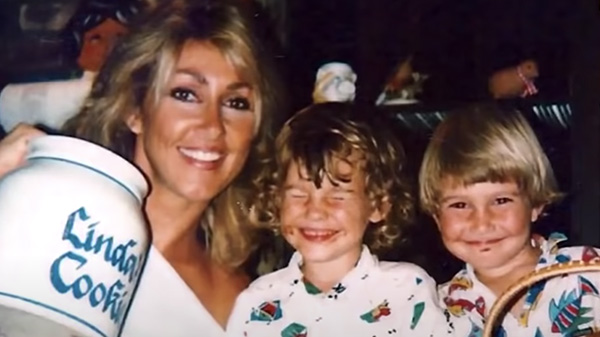 Linda later tied the knot with Canadian record producer and musician David Foster in 1991, though the couple divorced in 2005.
Linda Thompson's music
In the 90's, Linda Thompson made music for many movies, including The Bodyguard (1992) for which she was nominated for a Grammy for Best Song Written Specifically for a Motion Picture or for Television. In 1993, she was also nominated for an Academy Award for The Bodyguard in the Best Music, Original Song category.
During the last decade, the now 70-year-old Linda has written original music for several TV series, including The Voice, The X Factor, Dancing with the Stars, and American Idol.
On Instagram, Linda still posts pictures and videos of Elvis, honoring him as The King he was.
On Aug 16, on the 43-year anniversary of his passing, she shared an emotional post about her former boyfriend.
"He was the king of cool as well as the king of rock 'n' roll. He had an enormous heart, an unbridled generosity, an innovative talent, a loving, affectionate nature, and a profound sensitivity," Linda Thompson wrote.
"He was an original. He was complex in his simplicity, and he was very human. The world lost an icon 43 years ago today, but Elvis still lives in the hearts of millions of fans around the world. Many travel to Memphis every year on the occasion of his passing, & remember him with a candlelight vigil."
Rare recording with Elvis
In recent years, an old, fairly unknown recording has received attention after being uploaded to Youtube.
In the rare recording from 1973, we get the privilege to hear Elvis Presley and Linda Thompson harmonizing through a sweet song called "Your Life Has Just Begun."
Sure, the audio is not the best, but you can still hear their beautiful voices, and it also gives us a unique and personal insight into Presley's final years.
So, it's a special recording in many ways, listen below!