Actor Brendan Fraser was at the peak of his career as a Hollywood favorite when his entire career was halted.
When Fraser spoke out about the sexual harassment he faced, he was essentially boycotted from the industry he had been a part of…
He was a Hollywood favorite with his "The Mummy" franchise raking in millions. However, the actor fell from Hollywood's good graces for speaking out against sexual harassment.
In 2018, Fraser opened up about the incident that changed the trajectory of his career. He alleged that the Hollywood Foreign Press Association president at the time, Philip Berk, had inappropriately touched him.
"His left-hand reaches around and grabs my ass cheek, and one of his fingers touches me in the taint. And he starts moving it around. I felt ill. I felt like a little kid. I felt like there was a ball in my throat. I thought I was going to cry," he said.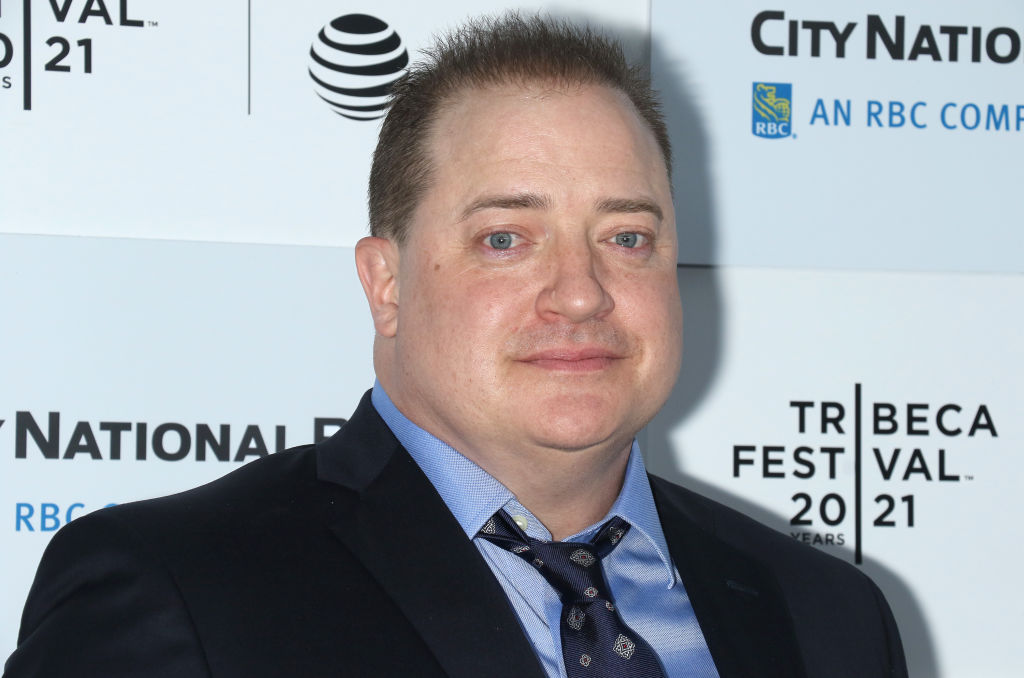 Berk later revealed that he had indeed done this "in jest." While HFPA offered an apology from Berk, he did not admit to any wrongdoing but only apologized if he made Fraser feel uncomfortable.
Fraser later wondered in an interview with GQ, whether his speaking about the incident was the reason his career came to a standstill.
"I don't know if this curried disfavor with the group, with the HFPA. But the silence was deafening," he said. He said he was rarely invited back to award shows after 2003. Berk however maintained that the decline of Fraser's career had nothing to do with HFPA.
However, even if there was no actual blacklisting of Fraser, he does maintain how it hurt his sense of self and as a result his work. He says, he felt detached from "who I was and what I was doing." Adding that "withered on the vine for me. In my mind, at least, something had been taken away from me."
However, in recent years, the actor seems to be making a comeback and reclaiming his career. And now, he might gain the redemption he so very rightly deserved!
Fraser is the leading man in Darren Aronofsky's much-anticipated drama, "The Whale." Fraser plays the role of a 600-pound gay man, who is confined to a wheelchair.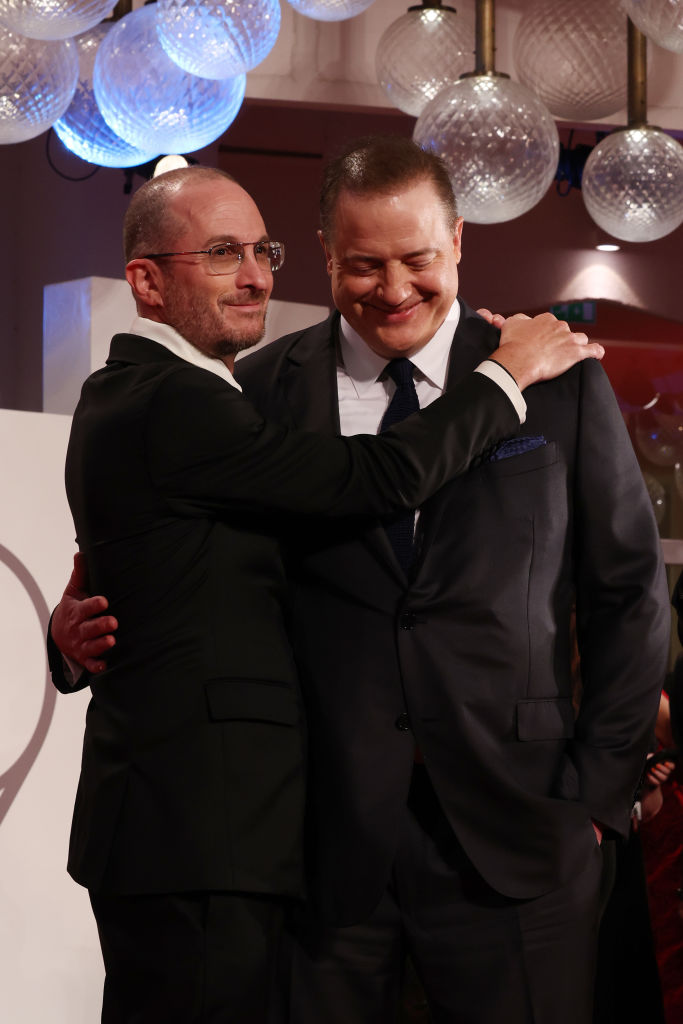 The movie finally premiered at the Venice Film Festival and received a full 6-minute standing ovation from the audience which itself included some heavyweights. Phoebe Waller-Bridge, Nick Kroll, and Hillary Clinton's staffer Huma Abedin were among the big names present in the audience.
As the entire hall stood to applaud the movie for six entire minutes, Fraser, director Aronofsky, and other cast and crew stood in, absorbing the admiration of the crowd.
As the crowd applauded, Fraser was overcome with emotion and openly crying. Fraser hugged his director for a prolonged time during the applause, and at one point is so overcome with emotion that he motions to leave the theater but stays back because of the absolutely deafening applause.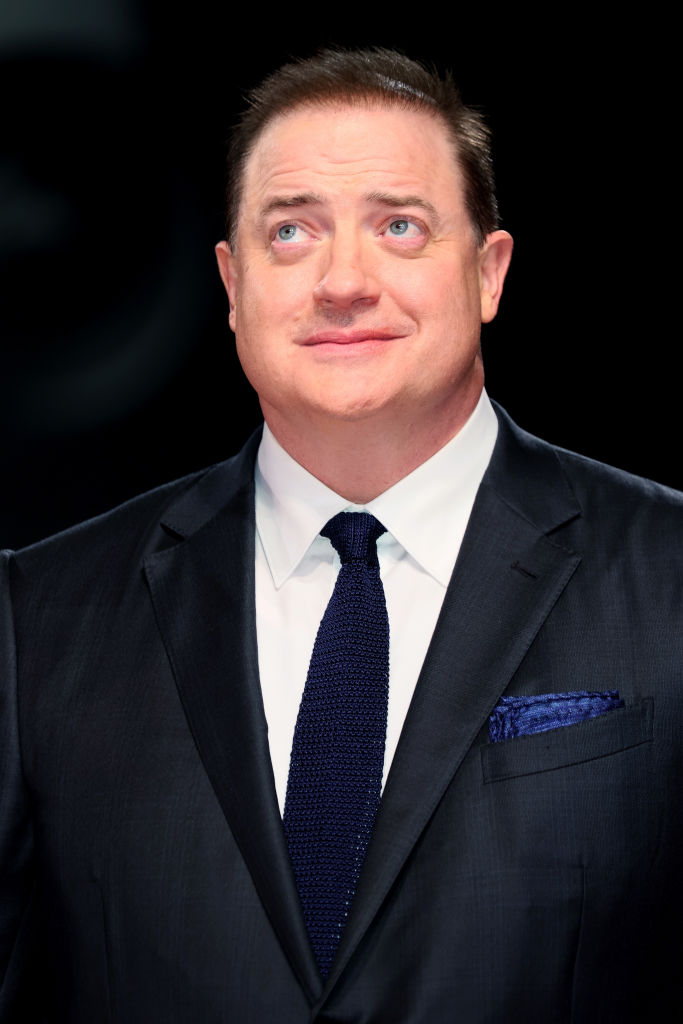 Fraser hugged Aronofsky several during the ovation. He tried to leave the theater at one point, but the outpouring of clapping was so loud, that he stayed longer and even took a bow.
The movie shows Fraser's character trying to reconnect with his teenage daughter played by "Stranger Things" star Sadie Sink. Supporting actors in the movie include Hong Chau, Samantha Morton, and Ty Simpkins. The movie is based on a play by Samuel D. Hunter and was adapted for the screen by the playwright himself.
Fraser recounted the challenge of playing the character. He had to wear a prosthetic suit that weighed between 50 to 300 pounds, depending on the scene. The actor would spend 6 hours every day they shot scenes in a makeup chair for his transformation. "The torso piece was almost like a strait jacket with sleeves that went on, airbrushed by hand, to look identical as would human skin, right down to the hand-punched hair," he said.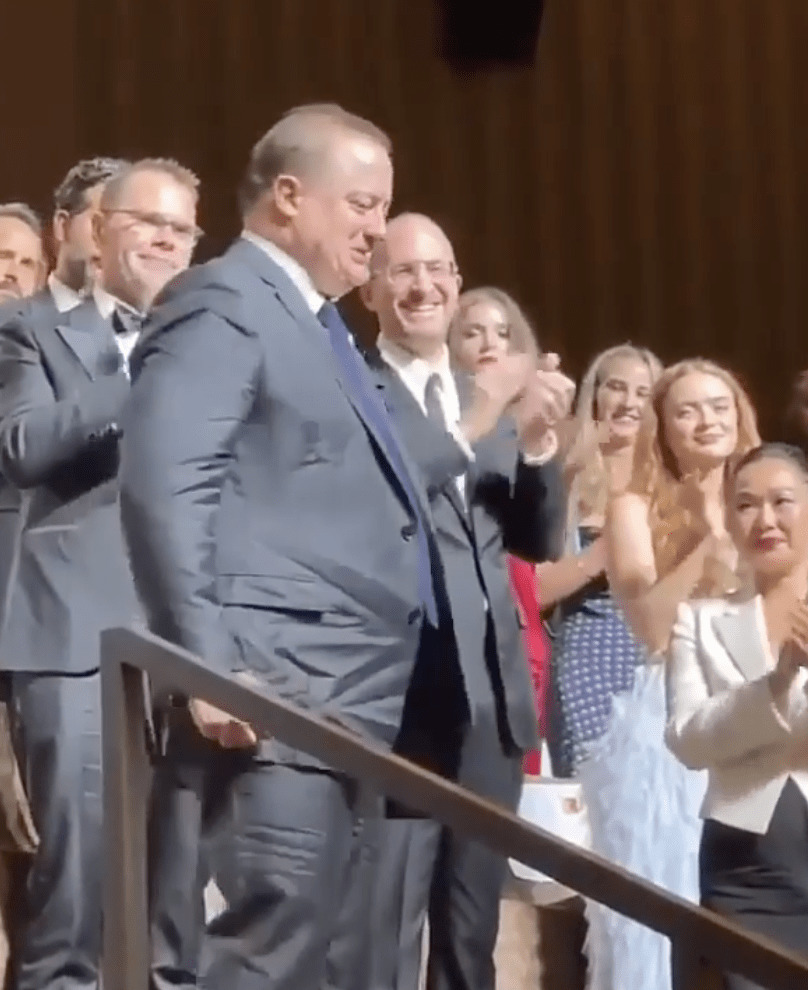 He said retiring the makeup and prosthetic suit was a relief for him. The actor told the press, "I even felt a sense of vertigo at the end of the day when all the appliances were removed; it was like stepping off the dock onto a boat in Venice. That [sense of] is undulating. It gave me an appreciation for those whose bodies are similar. You need to be an incredibly strong person, mentally and physically, to inhabit that physical being."
It is being said that the role might put Fraser in the race for Best Actor at the Academy Awards.
The standing ovation for #TheWhale was so enthusiastic, Brendan Fraser tried to leave the theater but the crowd's applause made him stay. #Venezia79 pic.twitter.com/ZZ0vbFX7Rl

— Ramin Setoodeh (@RaminSetoodeh) September 4, 2022
The actor truly deserves to be in the spotlight again. He is truly a gifted entertainer, and we are happy to see him back on screen so audiences can appreciate his craft.
Share this piece with friends and family, so they can celebrate Brendan Fraser's comeback to Hollywood as well!