General characteristics and birthplace of the breed
A smart little cute companion dog will become a faithful and devoted friend for his owner, and, being attentive to the mood of a family member, he will always be able to console and defuse the situation.
The German Spitz is a small compact dog, square in shape and well built. Spitz has a very thick hard coat, but it does not hide the outlines of the body. The undercoat is very soft. There are a lot of colors: black, brown, gray, white, orange and other mixed shades.
Country of origin – Germany
Average life expectancy – 13-15 years
Height – 18 – 55 cm
The weight – 7 – 18 kg
The German Spitz has a very balanced character, is very attached to the owner and is a wonderful friend and companion throughout life. Smart dog, easy to train. The pet may not bark at all, but only speak at the command of the owner.
Nutrition and care of the breed
The best option for feeding a German Spitz is to choose a dry high-quality food for dogs of small and miniature breeds, since its formula already takes into account all the necessary trace elements and vitamins for the healthy growth and development of a pet. If you are engaged in food of your own preparation, you should take care of its diversity. The daily diet of the Spitz must necessarily include meat and boneless fish. Potatoes are completely excluded, and other vegetables and fruits are welcome. You can also feed cereals, in particular, buckwheat and rice.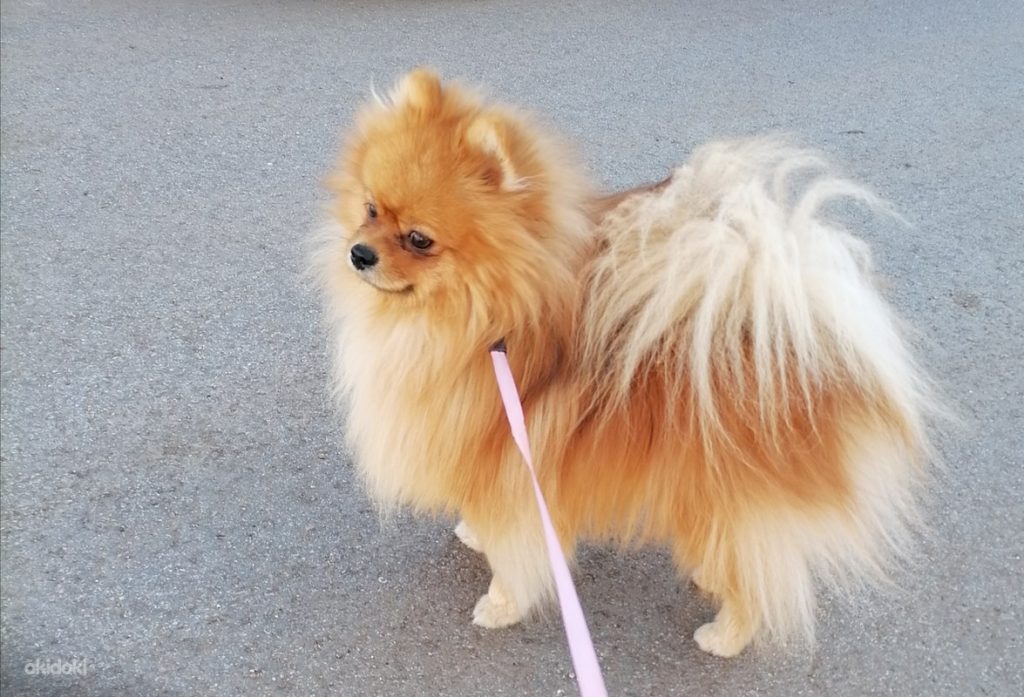 The coat of the German Spitz is not very frizzy, so combing will not be difficult. Periodically, it is necessary to trim the pet's claws, clean the ears and wipe the eyes. The hair between the fingers should also be carefully trimmed, as dirt can accumulate there during walks.