Benny living at the Carson Animal Care Center, in Gardena, in California. He is eight-month-old puppy. He was almost sedated, but they find new family for him. Benny was in his cage when the new parents came to pick him up. However, the dog was frightened at first and decided to retreat and explore the surroundings, as it did not feel safe.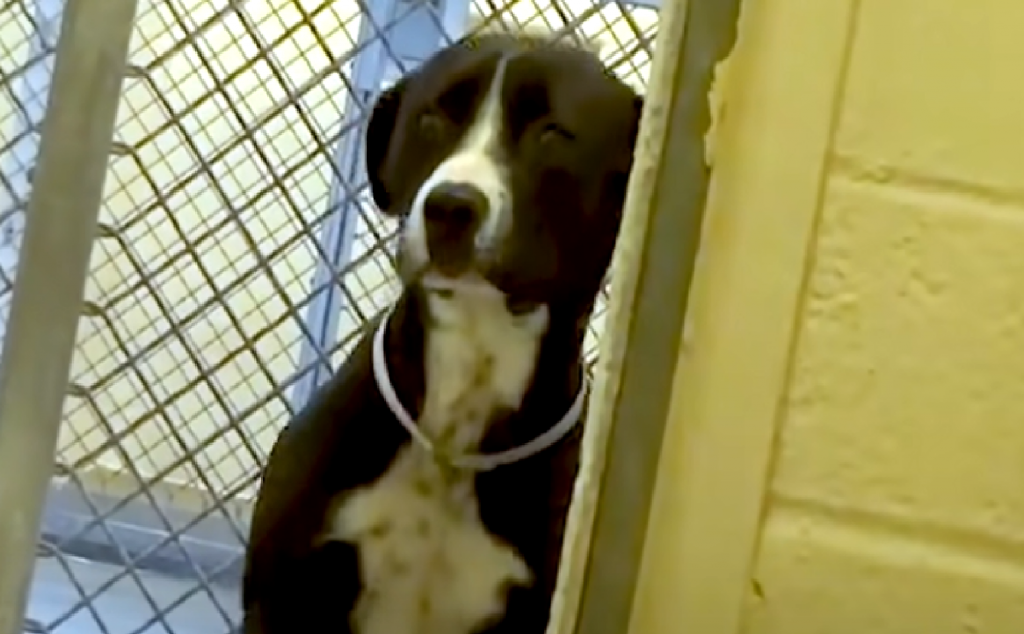 He looked very sad, and he was expecting something terrible to happen after the cage door opened. But, in the background, the other dogs kept on barking.
He sat quietly and even didn't move. However, once he got to know his new family, he started wagging his tail like a happy puppy. Benny knew he was going home with his new family and was very excited. As soon as he got out of the cage, he started jumping up and down for joy.
His parents followed him from the orphanage. But even after he went outside, he couldn't contain his happiness and kept jumping on the people around him.
Rescue shelter staff escorted the couple until they reached the parking lot. He wanted to mark his territory, so he relieved himself near the bushes. The family members put Benny in their car and drove to his new home.