Megan, an animal lover, recently discovered that one of the shelters is about to euthanize Husky King. He was labeled as an aggressive dog. The king had only an hour to live.
So the kind woman rushed to the orphanage and told the orphanage workers not to kill him, as she would help them raise King. But when she first met King, she couldn't believe her eyes.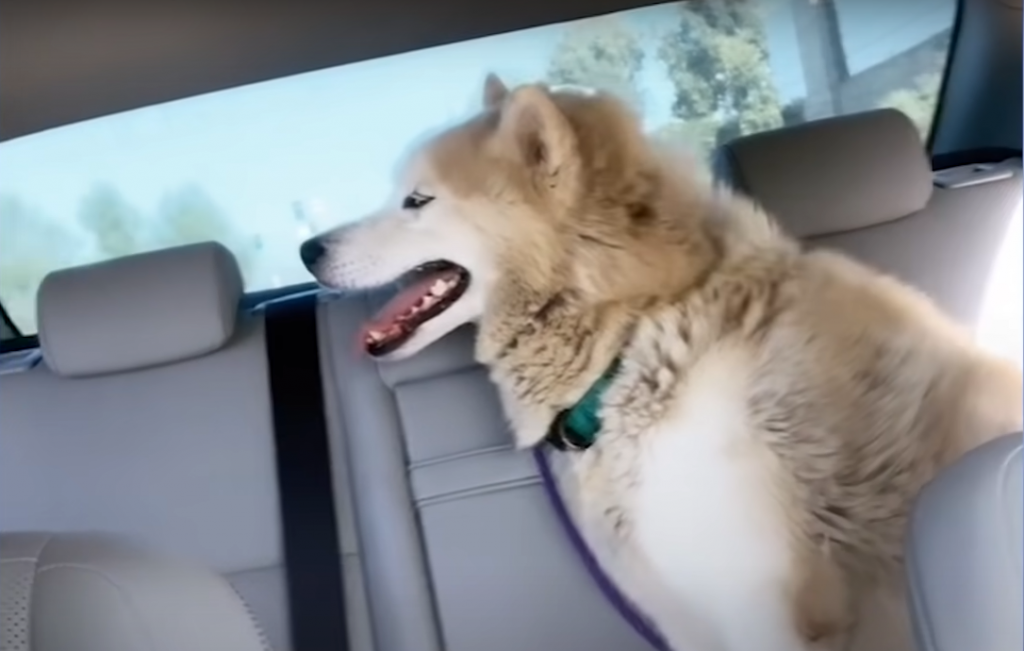 Megan saw this beautiful white husky with really unique eyes. King stayed at the orphanage for three months, and when they left, he had a moment of relief. He knew he was saved.
Many shelters call dogs aggressive, although they are not. A few times when dogs get to a shelter, they get scared. When King returned home, he met Megan's dog, Zeppelin, also from a shelter.
The two became best friends. King's behavior changed dramatically within a few weeks. The Zeppelin taught him how to be in the park, jump in the car, take treats carefully and walk better on a leash. When their foster mother brought King and Zeppelin together, King acted like a dog because he followed in Zeppelin's footsteps. A few weeks later, King was adopted into a permanent family.
A few months later, Meghan traveled to San Diego, California and reunited with King. Even though she had spent so many months with King, she was afraid to meet him again. The handsome dog was delighted to see his foster mother and the Zeppelin. It's like they never left each other. Megan was happy to save King and give him another chance to live with a wonderful family.