Every caring mother knows what is better for her babies. Cat mama named Mama Ally decided to leave her street life. For her little babies safety, she brings them to a family's house.
Beautiful cat Mama Ally and her two cute kittens appeared at a family's home at North Caroline.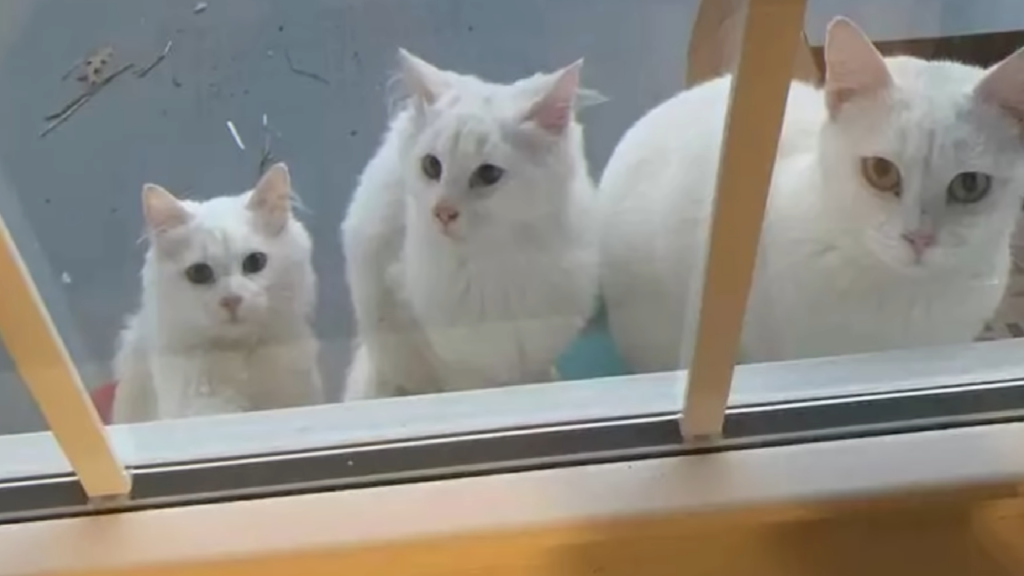 When the house owner found the Mama cat and her little kittens, se immediately called for help from Sparkle Cat Rescue. So then they arrived and took cat family to the shelter.
However, they soon realized that the stray cat was pregnant. Therefore, the rescuers again asked for help. They contacted their partners, Murphy's Law Animal Rescue, founded by Sarah Kelly. They asked her if she could help adopt a cat mom.
Kelly agreed to help to help Mama Cat and her babies. She found a comfortable home for the cat to spend the last trimester. Ally mom immediately fell in love with Monica, her foster mom.
Soon cat get her attention and thus she wanted to thank her foster mom for helping. A few weeks later Ally Mama gave birth to 5 beautiful kittens. Kelly thought the cat was a fantastic mother as she took care of all her children even as a stray cat. She took care of her newborn babies like a real rock star.
Kelly made sure her teenage kittens were adopted together. Now she was looking for a happy family that would adopt Ellie and her five kids together. Everyone was glad that she asked for help in time.