Before birth, a cockatoo and a baby are destined to be closest friends. The fluffy white bird waits patiently for his "egg," a pregnant woman's unborn child, to hatch while he rests on it.
The cockatoo patiently observes. He pays attention to the ultrasound scanner's sound as it passes across the round tummy. He becomes fascinated with each beep. At last! Marni "leaped" in happiness.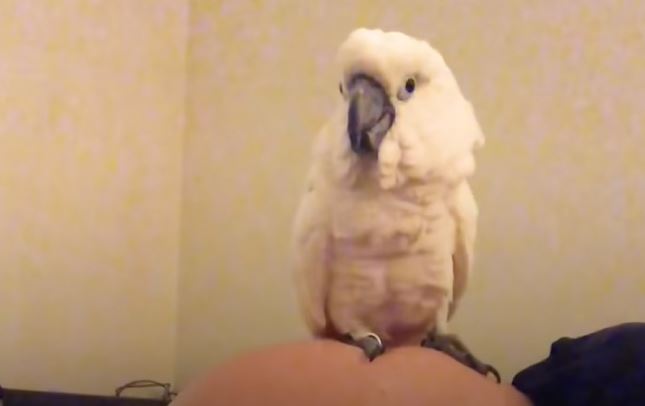 He would feed a boy infant. He took off for the infant's crib. Marni stood on the brink and looked into every crevice. Then he fell into the cozy bed to see for himself.
His mother, Marni, gave him a gentle belly rub. He screeched in answer and thanked her. Finally, Marni's long-awaited day came. Like a vivid dream, it was. As soon as he saw Remi, his younger brother, he was overcome with excitement.
Marni initially experienced some jealousy because her mother now had to care for two sweethearts. Well, things suddenly changed. It began with kids playing with the same toys. Marni then makes sure Remi takes a bath.
Mom is now their courier while they traverse the globe. They have adorable family pictures, lovely recollections, and just peaceful moments. Marni teaches Remi to crawl at home while moving slowly on tiptoe.
Mom claims that cockatoos can live up to 80 years. It will be a steadfast, lasting friendship. Marni keeps an eye on Remi as he nods off. He is Remi's constant supporter.