Eddie Murphy, byname of Edward Regan Murphy, (born April 3, 1961, Brooklyn, New York, U.S.), American comedian, actor, and singer who was a dominant comedic voice in the United States during the 1980s. His comedy was largely personal and observational and at times raunchy and cruel. He was also a skillful impersonator.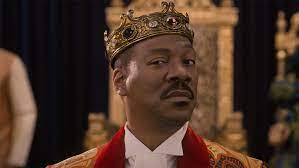 Murphy began doing stand-up comey in New York City as a teenager and was only 19 years old when he joined the cast of Saturday Night Live in 1980. He quickly emerged as the show's top performer, creating memorable characters such as Mister Robinson (a spoof on the children's show host Mister Rogers), convict-poet Tyrone Green, and a very grumpy take on the animated clay character Gumby. Murphy scored a major hit in his first film, 48 Hrs. (1982). He followed with three more box-office successes—Trading Places (1983), Beverly Hills Cop (1984), and The Golden Child (1986).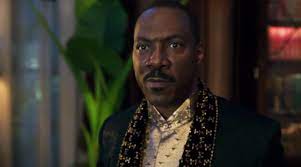 He left Saturday Night Live in 1984 to focus on his film and stand-up career. In addition to sequels to 48 Hrs. and Beverly Hills Cop, Murphy showed his versatility in Eddie Murphy Raw (1987), which documented two of his live performances, and the comedy Coming to America (1988), in which he played four different roles. He recorded several comedy albums during the 1980s and also scored a minor pop music hit with the single "Party All the Time" in 1985. He wrote, directed, and starred in Harlem Nights (1989), which was a critical and commercial disappointment.
After a series of flops in the early 1990s, Murphy triumphed again with The Nutty Professor (1996) and Dr. Dolittle (1998), both updated versions of previous films. He also found success with animated family films, providing the voice of Mushu in Mulan (1998) and that of Donkey in the Shrek series (2001, 2004, 2007, and 2010). In 2007 Murphy earned his first Academy Award nomination—for best supporting actor—for his performance in Dreamgirls (2006). His later films included Imagine That (2009), Tower Heist (2011), A Thousand Words (2012), and Mr. Church (2016). In the biopic Dolemite Is My Name (2019), he played comedian and actor Rudy Ray Moore, who was a blaxploitation star in the 1970s. After an absence of 35 years, Murphy returned to Saturday Night Live in 2019, and, for his performance as the host, he earned an Emmy Award (2020) for guest actor in a comedy series. He later starred in the sequel (2021) to Coming to America. In 2015 Murphy received the Kennedy Center's Mark Twain Prize for American Humor.