The main thing is that Hanks does not repeat the fate of Bruce Willis.
Forrest Gump star and two-time Oscar winner Tom Hanks has serious health problems. The 65-year-old actor flew to Sydney for the Australian premiere of Elvis, in which he played Elvis Presley's manager Tom Parker.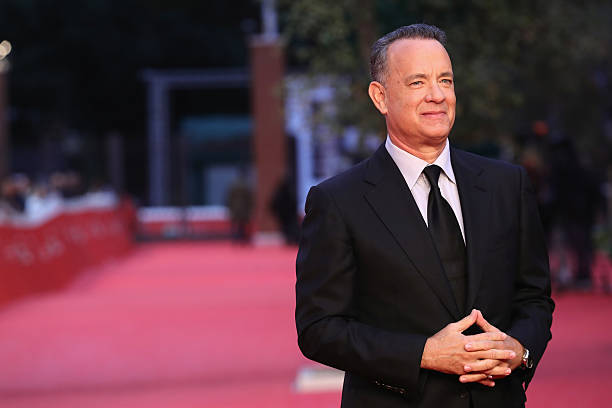 At a speech to the audience on June 4, Hanks casually joked about filming on the Green Continent. The artist's right hand was visibly shaking, on the big screen of the cinema it was obvious how the microphone was shaking in Tom's palm. He carefully shifted the gadget from his right hand to his left, but could not cope with the tremor.
In 2020, Hanks had a hard time with a coronavirus infection and called the fight against covid "bone-breaker". Interestingly, he was one of the first public figures to catch the coronavirus. It happened right on the set of the Elvis Presley biopic in Australia.
It has already been suggested on Twitter that Tom may have Parkinson's disease, because shaky hands are one of the main symptoms of the disease in older people. Another possible option is type 2 diabetes, which the Hollywood actor talked about publicly back in 2013. Tremors in the limbs are a sign of a drop in blood sugar levels.
Also, Hanks has definitely lost some weight. In photographs from last year's Golden Globe Awards, the artist looks larger, and in Sydney at the Elvis presentation, his cheeks at least disappeared.
Yes, in Hollywood they are often involved in gaining and losing muscle mass for important roles. Tom himself was fond of playing with weight – in particular, in 1992 he ate more than 13 kg for the film "A League of Their Own" and threw them off at the end of filming. But in 2013, Hanks clarified that he had given up experimenting with the body after the discovery of diabetes. "I think this is entertainment for more or less young people," the actor said nine years ago.
With shaky hands and pronounced weight loss, Hanks doesn't exactly look healthy. The main thing is that the two-time Oscar winner and one of the main artists in the history of modern Hollywood does not end his career like Bruce Willis.