The crafty kitty, who got out of her carrier in an airplane's cargo bay late last month, has been living it up inside the Boston International Airport for three weeks. However, the fun ended Wednesday when an employee finally caught her.
"She was captured at a feeding station they had set up for her," Rowdy's mom, Patty Nolet Sahli, said in a post. "They had been seeing her over and over in a certain area so they knew she was in the area. The airport workers and everyone involved helped us so much with the effort."
The 4-year-old black cat became part of a long pursuit after Sahli and her family arrived in Boston following a military deployment in Germany. They soon realized their beloved cat wasn't at the pickup point, leading Sahli to publicly post about the situation on various social platforms.
"The airline lost my beloved cat at Boston Airport," Sahli previously wrote. "I am worried sick."
The search effort included "Boston airport employees, Massport, construction workers, Lufthansa and local animal advocates" through the use of cameras, safe-release traps and a tracker provided by the airline, Sahli said in a Facebook post.
"They have set traps with food and water and my clothes items in the basement where they believe she ran," Sahli wrote. "We are also sending them voice recordings from family. We also have her favorite treats being placed with the cages."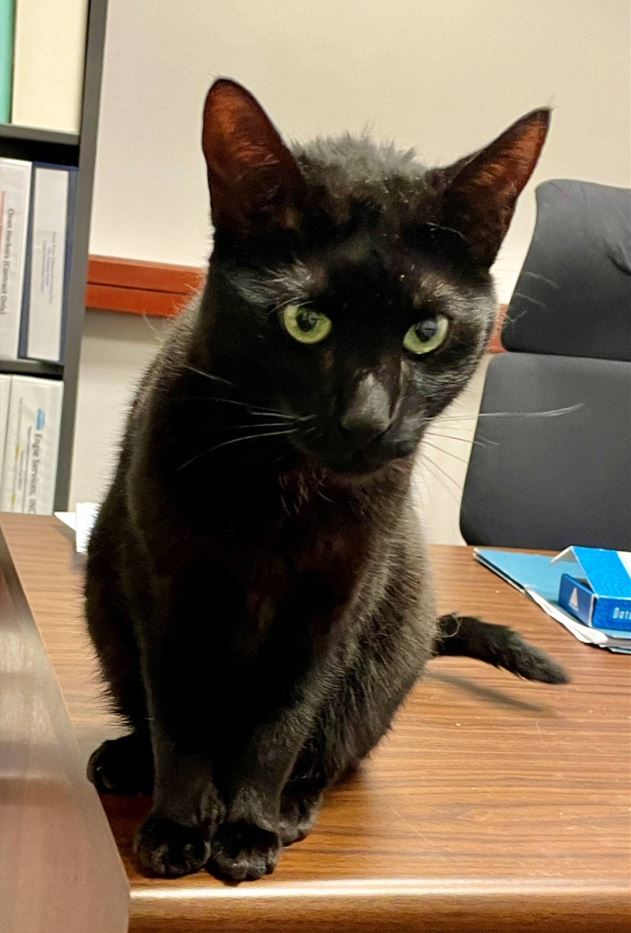 Rowdy had the time of her life sightseeing all of the airport's hidden spaces, but she missed the familiarity of her family (and favorite cat treats). With numerous on-camera sightings, the cat managed to elude all capture — until now.
"She is completely happy and will be returned to us soon," Sahli wrote in an update. "I knew that my kitty would not give up and she is still acting like her happy normal self to vet staff."