Rosie O'Donnell publicly blasted Ellen DeGeneres claiming the popular talk show host hurt her feelings so badly she never got over it. In fact, O'Donnell asserts their 20-year-long feud started after DeGeneres allegedly insulted Rosie and "hurt my feelings like a baby."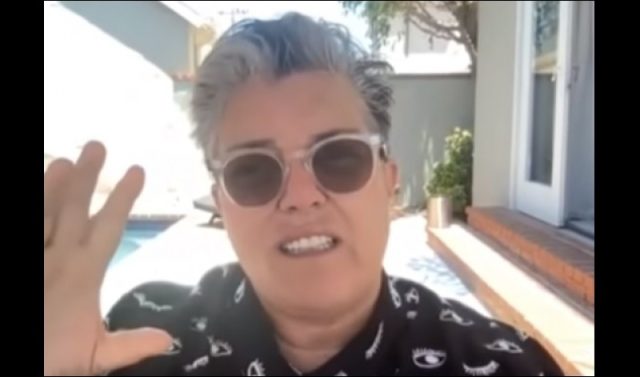 Rosie O'Donnell decided to air her dirty laundry by making bold accusations against Ellen DeGeneres. Both celebrities started out as comedians, came out as lesbians, and enjoyed hosting popular daytime talk shows, but that is where the similarities end.
Ellen went on to become one of the most beloved celebrities, while Rosie's career took a nose dive after many controversies. According to Page Six, Rosie took credit for helping to pave the way for Ellen and her now-canceled talk show but claimed that the Finding Nemo voice actress ended up snubbing her.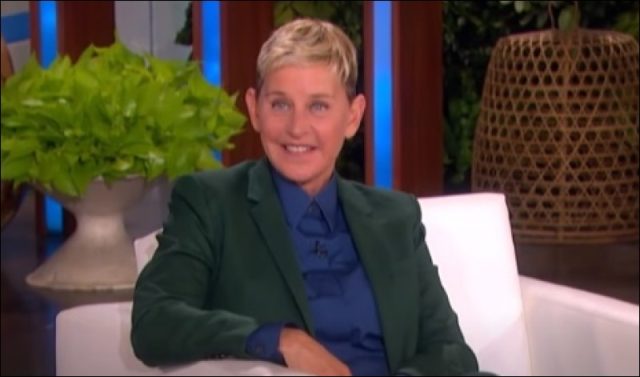 "We had a little bit of a weird thing," Rosie said. "After my show went off the air and hers was coming on the air, Larry King was on with Ellen and he said, 'Whatever happened to Rosie O'Donnell? Her show went down the tubes. She came out as a lesbian and disappeared!' And Ellen said, and I'm quoting, 'I don't know Rosie. We're not friends.'"
Rosie recalled turning to her girlfriend at the time, Kelli Carpenter. "I was in bed with Kelli [Carpenter], and I said, 'Did I just hear that, or was that a hallucination, auditory voice in my [head]?'" O'Donnell said, shocked. "It hurt my feelings, like a baby, and I never really got over it."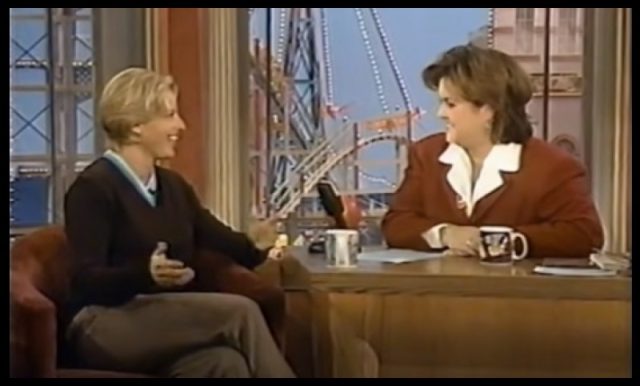 This didn't explain why Ellen's talk show never invited Rosie on as a guest. As it turns out, though, they did, but certain particulars prevented it from happening. "I was gonna go on for SMILF," said Rosie, referring to her 2017-19 Showtime series. "But I wanted to bring someone with me 'cause I thought it might be a little less awkward and they didn't want to do that."
According to People Magazine, the comedians weren't always on bad terms, at least where Ellen is concerned. Ellen did make an appearance on The Rosie O'Donnell Show, which ran from 1996 until 2002, to talk about coming out as a lesbian in Hollywood. During this interview, Ellen joked to Rosie that her character on her sitcom Ellen was "Lebanese," which allowed her to talk about it while keeping some of the show's plot under wraps.
Ellen DeGeneres wasn't the only celebrity Rosie O'Donnell slammed in the interview. Later she talked about Elisabeth Hasselbeck, who she fought with on The View in 2007 and ended up quitting over how things were handled. A caller asked her about recent comments she made after Elisabeth returned to The View as a guest, poking fun at First Lady Jill Biden's enthusiasm for Post-It notes.
"She came out with little Post-It notes," Rosie said. "She's like, 'Here's the Post-It notes I have for Joe Biden. You know, 'Joe, the gas is too high,' 'Joe, how's this workin' for ya?' 'Joe, hey, Joe.' And I was like [eugghh!] I wished I was there to, like, throw a sock at her or something."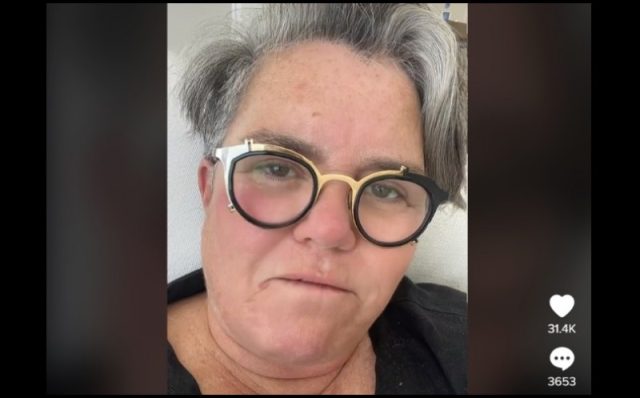 Rosie also took to TikTok to share her thoughts after seeing her friend-turned-foe, calling it "strange" and saying, "I remembered why I don't want to watch it with her anymore." Rosie had an eight-month run on The View during the show's 2006-2007 season, replacing Meredith Vieira as the series moderator. She often clashed with Hasselbeck, who served as the show's conservative voice from 2003 to 2013. Rosie left the series in 2007 shortly after the pair's heated debate over the war in Iraq.
As for Ellen DeGeneres, The Ellen DeGeneres Show came to an end after 19 seasons. Ellen's final years on the show were difficult, as they saw her be accused of presiding over a toxic workplace environment on set. Many saw this as part of "cancel culture" after it was revealed one current employee and 10 former staffers spoke anonymously about their experiences on set. Ellen had employed over 1,000 staffers over the years. Ellen has won 30 Emmys, 20 People's Choice Awards (more than any other person), and numerous other awards for her work and charitable efforts.