Cakes, muffins, ice cream – it seems that in every country in the world people cannot do without something sweet after a hearty meal. Today we will talk about 10 amazing and delicious desserts from around the world.
10. Sopapiyas (USA)
The name of this dessert most likely comes from the Spanish word "sopaipa"-"sweet fried dough". This dessert is very common in a number of Latin American countries. Sopapiyas first appeared in New Mexico as much as 200 years ago. People eat them separately from everything, or dipped in honey. You can also sprinkle cinnamon on them.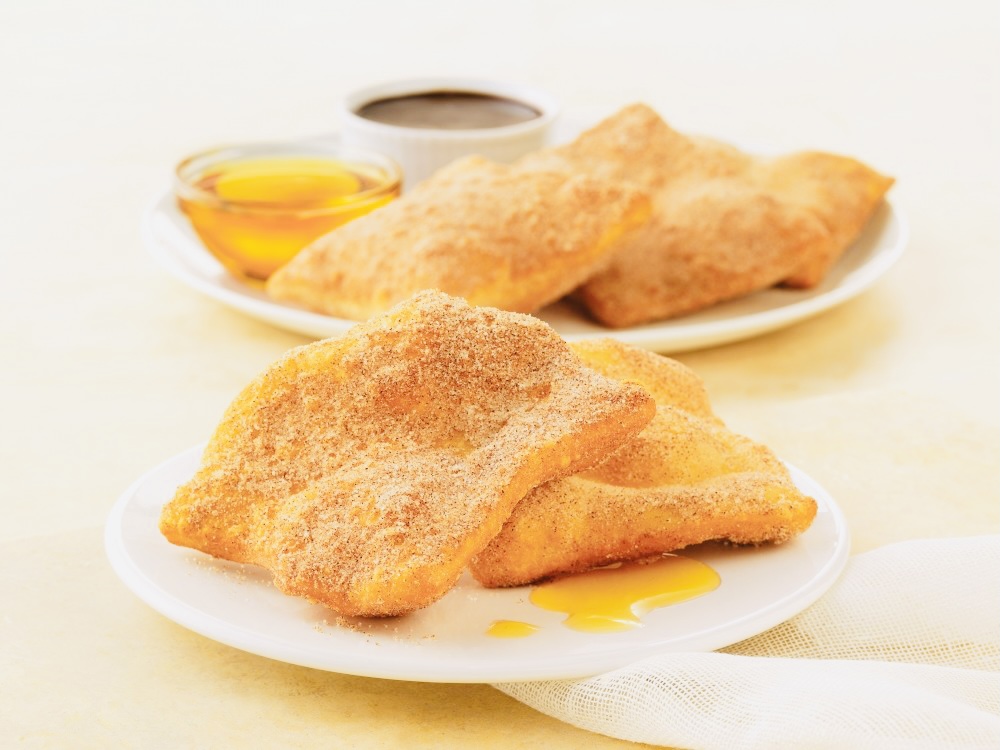 9. Churros (Spain)
Churros comes from Spain. You can eat them in Korean movie theaters, American baseball games and everywhere in the world. Churros are soft dough sticks, very similar in shape to a star when cut, made from wheat flour and other special ingredients. They are best enjoyed on cold winter evenings, when the cinnamon flavor of these warm buns is especially pleasant.
8. Tiramisu (Italy)
Siena, a city in the north-west of Italy in the province of Tuscany, can be considered its homeland. It is light, somewhat reminiscent of tapioca pudding or whipped cream. Tiramisu is made with eggs, mascarpone cheese, ladyfingers, cream, brandy, sugar, rum, and grated chocolate or cocoa.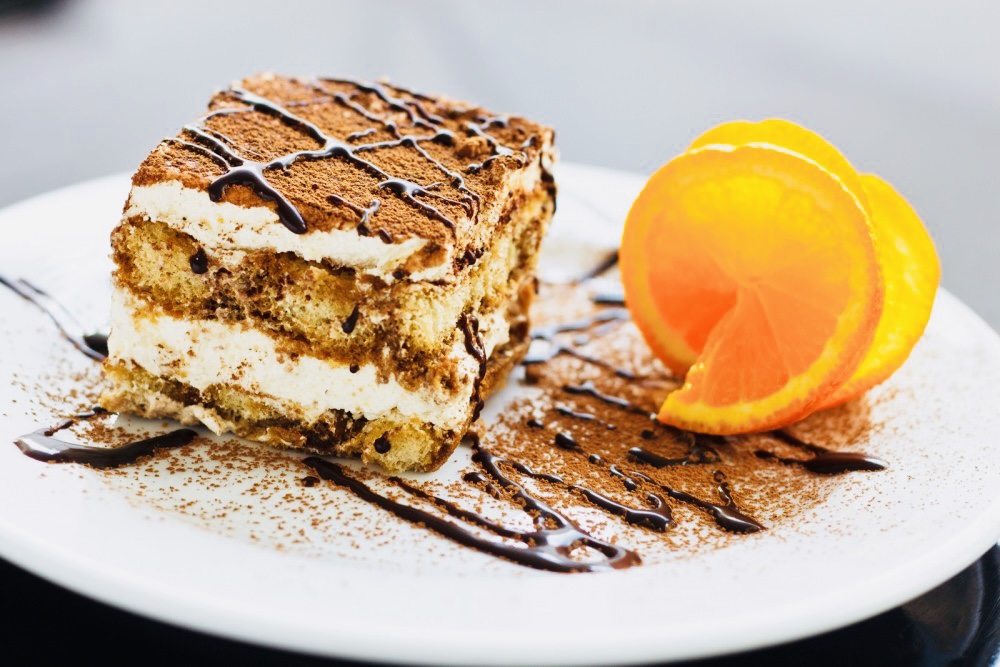 7. Almond cookies (China)
This cookie originally came to us from China. Sometimes these cookies are served as a compliment after a hearty Chinese meal. Do not confuse macaroons with fortune cookies. And if you drink it with milk, then you won't find a better dessert at all.
6. Fruit Salad (Central Africa)
In Africa, there is no clear composition for this salad, but most often it includes watermelon, without which no fruit salad would be considered complete.
5. Pudding "Castle" (England)
This is a warm, delicious dessert drenched in strawberry sauce. What sets this pudding apart from the rest is the topping – it's not the pudding itself that hits the taste buds, but the strawberry jam that runs down its sides.
4. Pavlova Cake (Australia and New Zealand)
This dessert is very popular in Australia, New Zealand and England. It is served only in chic restaurants and the most advanced stores. Even young ladies who are on diets can enjoy it. It is made from egg whites and sugar, and the meringue shell must be crunchy. The cake is wrapped in whipped cream on top and has a marshmallow texture inside. It is always served with fruits – strawberries, kiwi, raspberries or peaches.
3. Baklava (Turkey)
This dessert first appeared in the Ottoman Empire in Turkey. It is made using phyllo dough. Melted butter and syrup made from honey, sugar, lemon juice and orange water are poured over the numerous layers of dough. Nuts are laid out on top – most often, pistachios.
2. Chestnut Quintons or Cream Candies (Japan)
The basis for them is chestnut with the addition of sweet potatoes, sugar, sweet sauce and vinegar. For the preparation of sweets, only chestnuts of a variety are suitable, which can be found exclusively in Japan and South Korea.
1. Gulab Jamun (India)
To prepare this delicious dessert, it is better to use corn oil. The main ingredients are flour, milk and some raisins and pistachios. The dough is divided into small balls, which will increase in size during cooking – almost like donuts. Only gulab jamuns are dipped in sweet syrup. The taste of the syrup may differ depending on which part of India you are in. Some states prefer rose water, others prefer saffron or citrus juice. After dipping in the syrup, it is better to leave the dessert overnight so that it absorbs more of the syrup. Gulab jamun can be served hot or cold.