Everyone loves their pets, but some are clearly more than others. In this list we will show you 5 richest pets. This millions are legacy left by their owners. In this list you can find cats, dogs and even a chicken.
5. Chicken Gigoo. $15 million. British multi-millionaire Miles Blackwell left him $15 million in his will.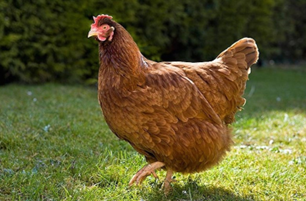 4. Dogs. Sadie, Sunny, Lauren, Layla, and Luke. Placing them at the fourth spot on the list of the world's richest pets, Oprah Winfrey's leave her pooches $30 million in her will.
3. Cat Olivia Benson. $97 million. Taylor Swift's cat Olivia Benson has appeared in various commercials, including Diet Coke and Keds shoes. This Scottish Fold cat is worth a cool $97 million.
2. Grumpy cat. $99.5 million. Grumpy Cat is known for her permanently 'grumpy' expression – a feature which has earned her Internet fame and a whopping $99 million.
1. Dog Gunther IV. $375 million. German Shepherd Gunther IV is the richest pet in the world. Heir of his father Gunther III, who got it from his owner German Countess Karlotta Leibenstein.