The Backstreet Boys responded to the rumor that Ryan Gosling was almost a member of the band when they stopped by Watch What Happens Live With Andy Cohen on Tuesday.
"It got so blown out of proportion," AJ McLean said of the rumor.
McLean explained that the bandmembers lived in the same apartment complex as Gosling when he was on The Mickey Mouse Club. He added that Britney Spears and Christina Aguilera also lived in the complex.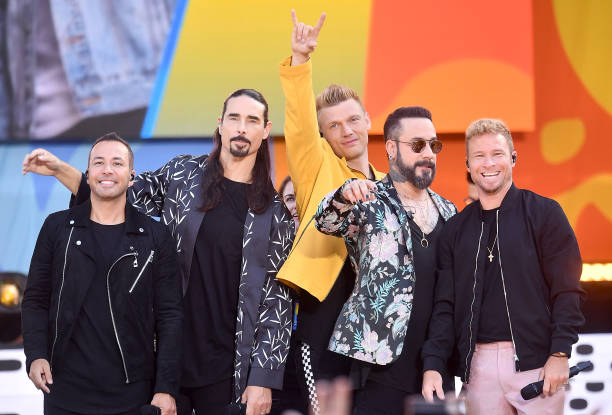 "He never auditioned," continued McLean. "Somehow the press misconstrued it and it became a thing."
Brian Littrell added that he thought Timberlake, or any aspiring musician, should remain a solo act. "Being in a group is tough," he said.